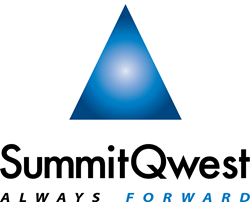 "This integration allows our clients to achieve all the benefits they have realized through the use of SummitLink® with the benefits of Concur through a full integration of the solutions, maximizing the value they receive from both."
Dayton, Ohio (PRWEB) October 17, 2014
SummitQwest, today announced the integration of SummitLink® with Concur® (NASDAQ: CNQR), the leading provider of spend management solutions and services. Offering apps with streamlined integration with Concur Travel, Expense and Invoice products, the Concur App Center delivers innovative functionality in key categories such as finance, regulatory compliance, enterprise identity, traveler productivity, travel management and much more. SummitQwest will provide Concur clients with the ability to use SummitLink® for chauffeured transportation reservations. This integration allows bookers to receive price quotes, book, and manage car service reservations real-time using one of the industry's leading online reservation systems for car service.
The SummitLink® integration with Concur expedites the process of booking chauffeured transportation offering significant cost savings to clients through restricting service to preferred car companies. This restriction guarantees best rates, and using the SummitLink® Car Affiliate Network to access local providers the best global pricing. The SummitLink® Concur interface easily incorporates into the travel booking workflow decreasing the amount of time it takes to make a car service reservation while increasing the accuracy and transparency of the reservation process.
"We pursued a partnership with Concur because many of our clients are Concur users and were asking for us to integrate their car service reservation process with their travel reservation process," said Jeff LaFave, Chief Executive Officer at SummitQwest. "This integration allows our clients to achieve all the benefits they have realized through the use of SummitLink® with the benefits of Concur through a full integration of the solutions, maximizing the value they receive from both."
"We are focused on expanding our ecosystem of partners with innovative services for our customers and their employees," said Tim MacDonald, EVP Platform & Data Services for Concur. "We are thrilled to be working with SummitQwest to help our customers to more seamlessly access chauffeured transportation."
SummitLink® is now available in the Concur App Center.
About SummitQwest
SummitQwest (http://www.SummitQwest.com) is a leading management consulting and technology solutions company working with large users of chauffeured transportation to help them reduce costs of, better manage, gain efficiencies with and improve the overall quality of their car service program. SummitQwest's clients include some of the largest and most prestigious users of chauffeured transportation service around the world and are comprised of investment banks, insurance companies, law firms, financial institutions, advertising & marketing firms, management consulting companies and others. SummitQwest provides both technology solutions (its SummitGround© and SummitLink© technology platforms) as well as consulting services
SummitQwest is car provider agnostic and independent, working with any providers its clients want to work with through their open technology and productive working relationships. Their solutions often integrate with other technologies of their clients such as time & expense systems, online travel booking tools, travel agent booking tools and corporate data repositories to provide unparalled value in the management of car service programs.
About Concur
Concur is the leading provider of spend management solutions and services in the world, helping companies of all sizes transform the way they manage spend so they can focus on what matters most. Through Concur's open platform, the entire travel and expense ecosystem of customers, suppliers, and developers can access and extend Concur's T&E cloud. Concur's systems adapt to individual employee preferences and scale to meet the needs of companies from small to large. Find out how to put your app in front of 25M business travelers with the Concur Platform and pitch for $100,000 in funding awards at The Perfect Trip DevCon 2014, from Concur & TripIt.