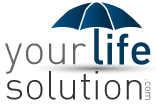 Chicago, IL (PRWEB) October 16, 2014
YourLifeSolution.com, a service which provides instantaneous online life insurance quotes, is today announcing plans to market to and accommodate Hawaiian residents as of the beginning of 2015. The service believes that while Hawaii has a population only slightly above 1,400,000 residents, that the market is heavily underserved due to the immense difference in their timezone and the lack of desire many firms have in marketing Hawaii life insurance. "It's about half the population of Chicago, but it has a very high living standard and from what I gather, very few outlets for purchasing life insurance. The Internet is likely the best way to extract value from the market", said Eric Smith, the founder and independent life insurance agent of YourLifeSolution.com.
YourLifeSolution.com's future plans involve generating opportunities in Puerto Rico and the Virgin Islands.
YourLifeSolution.com encourages all Americans to research their life insurance options by utilizing the instant life insurance quote tool on the homepage of YourLifeSolution.com. Information can also be obtained by phone at 888.374.2764.