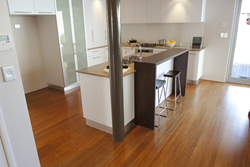 (PRWEB) October 17, 2014
Recently, BamboofloorChina.com, one of the most popular suppliers of bamboo products, has introduced its new selection of solid bamboo floors. The company wants to provide worldwide customers with more useful items. According to the company's CEO, these brand new products are especially offered for the global market.
It is true that BamboofloorChina.com has been working in the industry for years; all its products are made by experienced workers. For those who want to make their houses more elegant and comfortable, the company's new solid bamboo floors are excellent choices. Readers can find more items at http://www.bamboofloorchina.com/.
The cost-effective solid floors highlight the reasons why BamboofloorChina.com's products are so popular in the world. The company uses only top quality materials to make its items. A lot of clients who have tried getting bamboo items from the company do not find themselves wanting to look for another online supplier. In other words, BamboofloorChina.com is to be trusted when it comes to buying useful bamboo products.
In addition, the firm provides efficient assistance on its user-friendly website. Its products are carefully manufactured according to the international standards. At the moment, the company is striving to make more products. More importantly, many of its products are now available at greatly discounted rates online.
About BamboofloorChina.com
BamboofloorChina.com is an experienced manufacturer and retailer of elegant bamboo products. The company is offering a wide variety of useful items for its clients, including plywoods, strand woven floorings, lumbers, outdoor deckings and fences. The supplier hopes to facilitate worldwide people by providing all kinds of high quality bamboo items.
For more details about the company and its new items, customers can visit: http://www.bamboofloorchina.com/products/strand-woven-bamboo-flooring.html.