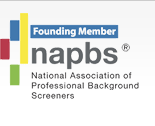 The NAPBS Annual Conference always provides a wealth of knowledge that I can relay to our clients
Memphis TN (PRWEB) October 17, 2014
Data Facts Inc-one of only 2% of background screening companies accredited by the NAPBS and a women-owned diversified supplier- will join over 700 background screening professionals in Denver, October 19-21, for the 2014 NAPBS Annual Conference.
"There are so many changes, and new litigations in our industry, it is imperative we stay informed. The NAPBS Annual Conference always provides a wealth of knowledge that I can relay to our clients", says Sarah Gaither, Data Facts, Inc.'s Director of Client Services. The general and breakout sessions will focus on new and upcoming legislation, industry technology, legal knowledge, and best practices to all facets of background screening.
A founding member of the National Association of Professional Background Screeners (NAPBS), Data Facts, Inc. maintains a strong commitment to the organization's standards of excellence in the background screening profession. "Being on the forefront of adherence to industry laws and regulations is critical to Data Facts and our clients', success", says Johnna Leeds, Data Facts, Inc.'s Vice President of Compliance, who will also be attending the conference.
The 3-day conference will open with a keynote address by Shannon Miller, the most decorated gymnast in American history, who describes the rigorous training, both physical and mental, that it takes to become a world-class gymnast.
About the NAPBS
The National Association of Professional Background Screeners (NAPBS) is an organization that exists to promote ethical business practices, promote compliance with the Fair Credit Reporting Act and Equal Employment Opportunity (EEOC) laws, and foster awareness of issues related to consumer protection and privacy rights within the background screening industry. Founded in 2003, NAPBS was established to represent the interests of companies offering employment and tenant background screening services and has grown to include international chapters.
About Data Facts, Inc.
Since 1989, Data Facts, Inc has provided Human Resource Professionals with information they trust and rely on to make sound hiring decisions. Their full suite of products from pre-employment assessment to in-depth background investigations, drug screening, volunteer/student screening and electronic I-9/E-Verify streamlines the hiring process. We provide our clients with both cutting edge, top of the line technology, and personalized support and service. Together, these are the building blocks of our client relationships.
We are NAPBS accredited, SOC 1 and 2 certified, and are members of the NCRA. We invite you to experience the Data Facts Difference.
Subscribe to our blog and newsletter to stay abreast on important industry updates.