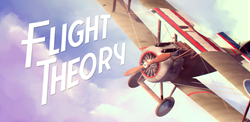 (PRWEB) October 17, 2014
A new release from Driftwood Software gives users a look at the fascinating features contained within the Flight Theory application now that it is available on Ultrabook™, inspired by Intel®. Mobile device users can explore new territory with bird's eye view.
The marketing publication offers a glimpse at the life-like flight simulator, which mimics the mechanics of real aviation. Users can expect remarkable features like realistic terrain, internal and external cockpit views, and dynamic skies. With each new mission completed, users gain points based on the correctness of their landing so they can gain points and unlock new missions. Designed for gamers, aspiring pilots or enthusiasts, the Flight Theory simulator is both fun and educational.
The document notes that now an even larger audience of mobile device users has access to this entertaining activity, since it is available on the razor-thin, versatile Ultrabook™ 2-in-1 platform.
The Flight Theory application is available for immediate download at: http://endpermian.com/flight-theory/
About Driftwood Software:
Driftwood Software is an application developer that focuses on simulation. For more visit: http://endpermian.com/
About the Intel Developer Zone
The Intel Developer Zone supports independent developers and software companies of all sizes and skill levels with technical communities, go-to-market resources and business opportunities. To learn more about becoming an Intel® Software Partner, join the Intel Developer Zone.
Intel, the Intel logo and Intel Inside are trademarks of Intel Corporation in the U.S. and/or other countries.
*Other names and brands may be claimed as the property of others.
Copyright © 2014 Intel Corporation. All rights reserved.