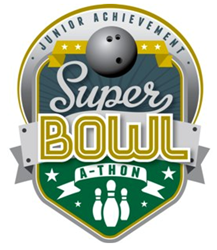 This will be A-lign's third year participating in JA's Bowl-A-thon
Tampa, FL (PRWEB) October 21, 2014
A-lign will participate in Junior Achievement's (JA) Super Bowl-A-Thon on November 25, 2014.
Junior Achievement's annual Bowl-A-Thon is a fundraising event to encourage companies to participate and support in the funding of JA's programs, which focus on mentoring students, K-12th grade, in the areas of work-readiness, entrepreneurship and financial literacy skills.
A-lign is proud to employ some of the most talented professionals in the industry who also dedicate their skills and talents to our community. Scott Price, A-lign's Managing Director, has been a dedicated board member of Junior Achievement for the past 12 years.
"This will be A-lign's third year participating in JA's Bowl-A-thon. The event is always a great success and we look forward to participating every year," says Scott Price, Managing Director of A-lign.
To date, A-lign has raised nearly $1,500 for Junior Achievement's Super Bowl-A-Thon.
For more information about Junior Achievement, please visit their website at: http://www.ja.org.
To make a donation to the JA Super Bowl-A-Thon visit: http://www.bowlja.org.