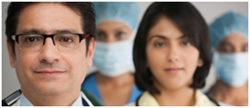 I'm pleased to inform our members that their commitment to Conventus has again paid off
Woodbridge, NJ (PRWEB) October 17, 2014
For the fifth consecutive year, Conventus Inter-Insurance Exchange, New Jersey's leading physician-controlled medical professional liability insurance company, is distributing dividends and returning capital contributions to its members. The distributions total $1.3 million this year, bringing the overall total distributed over the last five years to $9 million.
The dividends and capital returns are part of the Conventus Owner Benefit Plan*, a program entitling all members to share in profits whenever they exceed filed thresholds.
"I'm pleased to inform our members that their commitment to Conventus has again paid off," says Lyn Winters, President of Conventus. "The strategic guidance of our all-physician Board of Governors has been instrumental in continuing to deliver financial results that have made possible another year of annual dividends and capital contribution returns."
In addition to providing members with ownership control, Conventus provides competitive pricing, skilled, in-house attorneys, and information services designed to help physicians succeed in today's climate of fast-paced change.
About Conventus
Owned and governed by New Jersey physicians, Conventus (http://www.conventusnj.com) is rated A' (Prime) Unsurpassed by Demotech, a national insurance rating firm. Conventus is a medical liability company that offers stable coverage backed by world-class claims and underwriting supported by services designed specifically to help members improve practice efficiency, risk management, and profitability. Conventus members enjoy not-for-profit premium rates, interest-free payment plans, eligibility for Owner Benefit Plan dividends, 24/7 access to the professionally-staffed Conventus Practice Hotline, and more.

Returns under the Conventus Owner Benefit Plan are subject to prior written approval by the NJ Dept. of Banking & Insurance.