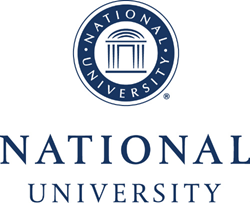 At National University we are dedicated to providing our students with the support they need from the moment they join us to when they graduate. --- Provost Debra Bean
San Diego, CA (PRWEB) October 17, 2014
In recognition of its student retention best practices that include programs serving veterans, National University has been awarded a $2.1 million federal grant to expand on the successes of its current support services for at-risk students. The prestigious grant to the 2nd largest private nonprofit university in California comes from the U.S. Department of Education/Office of Postsecondary Education Strengthening Institutions Program. It will fund the development of the Pathways for Achieving Student Success program (PASS).
"At National University we are dedicated to providing our students with the support they need from the moment they join us to when they graduate," said National University Provost Debra Bean. "This grant allows us to expand and more fully integrate the services we have been offering at-risk student populations to provide an even more comprehensive approach to addressing retention rates and increasing persistence."
The PASS program is a collaborative effort between Student Services and Academics to provide a 360-degree, comprehensive support system for at-risk undergraduate students. The program will centralize the University's intervention efforts to more systematically identify at-risk students and behaviors through immediate and long-term intervention support services. In addition to providing student support services, new adaptive learning technologies will be used to supplement instruction to support student achievement of learning goals in introductory and select advanced courses.
The program is the result of a one-year collaborative effort to document research-based best practices and processes related to student retention. Some of these include National University's Center of Excellence for Veteran Student Success, which incorporates a peer mentor program among other intervention tools for at-risk students, and the Student Academic Success Center, which was created this year to reach the rest of the undergraduate population. Both efforts have resulted in higher retention rates and a reduction of students on academic probation. For example, the percentage of students who have successfully exited academic probation has risen from about 10 percent to 40 percent through the Center of Excellence for Veteran Student Success, which opened in 2011.
PASS will significantly strengthen National University's various retention initiatives by creating a more integrated system. The program will involve monitoring various retention-related data, and retention measurement practices to better identify and provide intervention for at-risk students before they even enter probation status.
"This grant affirms the quality of services we offer our student population and the commitment we have made to ensure the continued success of each of our students," said Provost Debra Bean. "We are pleased that National University's student retention models are being recognized in this way, and we look forward to expanding these documented best practices for student success."
About National University
Founded in 1971, National University is the second-largest private, nonprofit institution of higher education in California. With 30,000 students and more than 140,000 alumni, National University is the flagship institution of the National University System. National University is dedicated to making lifelong learning opportunities accessible, challenging, and relevant to a diverse population of students. Five schools and one college – the College of Letters and Sciences; the School of Business and Management; the School of Education; the School of Engineering and Computing; the School of Health and Human Services; and the School of Professional Studies – offer more than 100 graduate and undergraduate degrees and 23 teacher credentials. Programs are offered at locations throughout California and across the nation, and are also available online. National University is headquartered in La Jolla, California. To learn more, visit http://www.nu.edu.