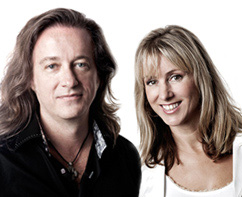 "We designed it to display the personality and tell the on-going story of our young, vibrant and creative firm,"
Naples FL (PRWEB) October 19, 2014
Award winning design firm, Beasley & Henley Interior Design was honored for BEST WEBSITE at the 22nd Annual Sand Dollar Awards in Naples, FL. This highly anticipated event honors designers, builders, marketing and sales professionals at the annual Gala dinner, this year held at the Ritz Carleton hotel at Tiburon.
Beasley & Henley's fresh, new website clearly stood out.
"We designed it to display the personality and tell the on-going story of our young, vibrant and creative firm," says Principal Stephanie Henley.
The site meets its stated goals of showcasing the boutique firm's individuality and sophistication while also bringing out the decidedly personal connection Beasley & Henley share with its clients.
"Striking the right tone for the site and delivering the message is the toughest and more rewarding part," says Henley, who creates and executes the firms PR, Marketing and display material.
The back of house, technical customization was executed by Six Degrees Marketing, Henley's go-to offsite experts. Once that was finished, there was more fine tuning to be done including verbiage, image details, and the many personality based features that are so important to the site.
In the end, the hard work paid off and the judges scored BeasleyandHenley.com high. It is easy for visitors to locate the different types of interior design Beasley & Henley offers. By hovering over 'Portfolio', the client can find their area easily and click through images in Luxury Residential, Clubhouses and Commercial, Interior Detailing, Luxury Models, Models or Kitchens and Baths. An important feature for visitors is the ability to click the icon on the top right of the page which provides detail about the image or the people in it.
The 'About' tab contains key information about the company's story, personalities and the vitality of our team.
"It's important that our clients connect with and establish a rapport before they even pick up the phone to call us," notes Henley. By seeing the people and feeling comfortable with the firm's message, clients can do just that. The people pictured on the site are the actual people with whom clients will be working.
The company's 'Services' are easy for clients to locate.
By hovering over 'What's New' a visual of magazine features, and press releases announcing important BHID notices are found. A client favorite is called 'On the Boards', showing upcoming projects.
The 'Contact BHID' page shows Beasley & Henley's interest in hearing from their clients and also recruiting the right kind of employee. On this page as on the others, the language is conversational and strikes the right tone with those Beasley & Henley wants to connect.
The 'Social Media' pages show all the links including the link to the popular Beasley & Henley Blog (http://www.Blog.BeasleyandHenley.com) which offers weekly posts covering interior design, fashion icons and architecture.
Henley notes that she updates the user- friendly website regularly with Press Releases, new images and details.