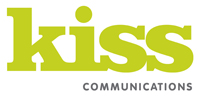 Deirdra Bartholomew on KissCom: We have been working with them for the past few months and are already impressed with their high standards. They have complimented our marketing strategy and have come up with lots of creative ideas
(PRWEB UK) 21 October 2014
David Ball established David Ball Group in 1970, and has since built up a ground breaking portfolio of products which includes PUDLO, the world's first concrete waterproofing additive and David Ball Specialist Sands. More recently the company invented and developed Cemfree, a concrete designed with zero-cement which reduces the carbon legacy of concrete, the third highest producer of man-made CO2.
Commenting on the appointment of KISS PR, Deirdra Bartholomew, Group Marketing Manager at David Ball Group said: "Based on KISS PR's excellent reputation we decided to appoint them as our communications agency. We have been working with them for the past few months and are already impressed with their high standards. They have complimented our marketing strategy and have come up with lots of creative ideas. We look forward to continuing our successful working relationship."
Justine Smith, Managing Director of KISS PR said: "We are delighted to have been appointed by the David Ball Group. KISS has in-depth experience of working with disruptive companies across many different sectors and we are excited to be supporting this well-known Cambridge company that is breaking new ground when it comes to sustainable building. Our remit will be to raise the profile of the David Ball Group and also drive awareness of the game-changing work the company is doing."
For further information about KISS PR, visit http://www.kisscom.co.uk.
David Ball is Founder and Chairman of David Ball Group PLC, a research-led company established in 1970 specialising in developing and manufacturing specialist cementitious products for the construction and building industry.
In addition, David is a former Chairman of the Concrete Bridge Development Group and past President of the Concrete Society.
In 1992, the Group acquired PUDLO, the world's first concrete waterproofing additive and has since launched Cemfree, a totally Portland cement free alternative to conventional concrete. The result of years of dedicated development by the Group's R & D department, Cemfree is a practical and sustainable solution for today's construction industry. It has been acknowledged as both revolutionary and disruptive.
About KISS
KISS is the creative agency that clarifies the complex. We are experts at immersing ourselves in the complex things you do to emerge with focus and clarity to create ideas that will worry your competition.
With specific and in-depth expertise in working in Healthcare, Science, Technology and FMCG our ability to cut through complexity and successfully deliver a single-minded proposition has been instrumental in us winning a fantastic range of blue chip, SME and disruptive start up clients.
We work with ambitious brands that passionately believe they can change the world and need an agency that can match these ambitions.
For further information, please contact:
Amy Sadler
T: 0208 12345 75
amy(at)kisscom(dot)co(dot)uk