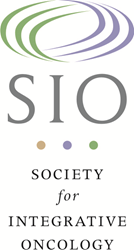 Albany, NY (PRWEB) October 23, 2014
The Society for Integrative Oncology (SIO) announced that John Mendelsohn, MD, past President of MD Anderson Cancer Center of The University of Texas, and currently MD Anderson's Director of the Institute for Personalized Cancer Therapy, will deliver a keynote address at SIO's Eleventh International Conference to be held October 26-28, 2014 in Houston, Texas. Renowned for his research and leadership in targeted cancer therapy for more than 30 years, Dr. Mendelsohn's presentation on Sunday, October 26 will focus on "Contribution of Genomics to Integrative Oncology."
The Monday, October 27 keynote will be delivered by Sonia Lupien, PhD, on "Stress and Cancer: From Science to Personal Perspective." She is Scientific Director of the Fernand-Seguin Research Centre of Louis-H. Lafontain Hospital, and Associate Professor with the Department of Psychiatry at the University of Montreal, and Founder and Director of the Centre for Studies on Human Stress. She has been studying the effects of stress throughout the lifespan of the brain for the past 20 years.
The Tuesday, October 28 keynote will be presented by Sonia Ancoli-Israel, PhD, on "The Impact of Sleep, Fatigue and Circadian Rhythms on Patients with Cancer." She is Professor of Psychiatry at the University of California San Diego School of Medicine (UCSD), Director of the Gillin Sleep and Chronobiology Research Center, Co-Director of the Laboratory for Sleep and Chronobiology at the UCSD General Research Center, and Director of Education at the UCSD Sleep Medicine Center. Her research has included principal investigator on National Institutes of Health-funded projects.
"Multidisciplinary oncology practitioners from around the globe will convene in Houston to discuss the steadily growing science base of integrative oncology and its whole person approach to cancer care that acknowledges mind, body and spirit," says Heather Greenlee, ND, PhD, President of the Society for Integrative Oncology and a faculty member of Columbia University's Mailman School of Public Health. Among programs will be plenary sessions on "Personalized Integrative Oncology," "Integrative Approaches to Symptom Management in Cancer Patients," and "Epigenetics, Lifestyles and Cancer."
In addition, a plenary session will be held to present SIO's new Clinical Practice Guidelines on the Use of Integrative Therapies as Supportive Care in Patients Treated for Breast Cancer to be published in the Journal of the National Cancer Institute Monograph special issue on integrative oncology. "Breast cancer will affect 1 in 8 women over their lifetime, and the majority of breast cancer survivors use integrative therapies following their diagnosis. SIO's new guidelines provide important information to both patients and clinicians as they make joint decisions on which integrative therapies to use as supportive care," Dr. Greenlee says.
About the Society for Integrative Oncology - The Society for Integrative Oncology is the leading worldwide organization dedicated to integrative medicine specific to cancer patients. A non-profit, multi-disciplinary organization founded in 2003, the organization's mission is to advance evidence-based, comprehensive, integrative healthcare to improve the lives of people affected by cancer. For more information or to register for the conference, visit our conference web site or contact the SIO at 347-676-1746.