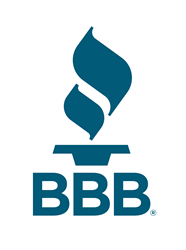 The awards recognize outstanding work by BBB Dallas in Advertising Review, BBB's program for truth in advertising, and in Investigations of marketplace practices.
Dallas, TX (PRWEB) October 22, 2014
Better Business Bureau® serving Dallas and Northeast Texas was honored with two awards at the 44th International Assembly of BBBs in New Orleans, LA, on September 23, 2014. The awards recognize outstanding work by BBB Dallas in Advertising Review, BBB's program for truth in advertising, and in Investigations of marketplace practices.
The Outstanding BBB Awards recognize innovation and celebrate great ideas to help BBBs address challenges and work for continuous improvement. BBBs across the U.S. and Canada submit award entries outlining programs or projects and the results. A committee of BBB professionals selects the winners.
Since 2009, BBB Dallas has won four Outstanding BBB Award for Advertising Review, and three Outstanding BBB Award for Investigations – Single Case.
"We're proud to have our Advertising Review and Investigations efforts recognized for their innovations and effectiveness," said Jay Newman, President and CEO of BBB serving Dallas and Northeast Texas. "Every day, we educate and encourage businesses to use trustworthy advertising, and identify, investigate and expose fraudulent business practices."
BBB's Advertising Review program promotes truth in advertising through voluntary business self-regulation. BBB identifies advertising that may be confusing, deceptive, misleading or fraudulent, then contacts advertisers seeking substantiation where appropriate and adherence to the BBB Code of Advertising. The standards lay out guidelines on issues such as "going out of business" sales and "meet or beat" underselling claims.
The entry, "BBB Dallas Achieves Measurable Marketplace Impact: Quantity, Quality, and Complexity," showed that 292 advertisements were challenged during the award time span. In 91% of cases, businesses cooperated and either provided substantiation, modified the claims, or stopped making the claims in question. The entry was submitted by Phylissia Landix, Director of Advertising Review, with Melanie Alakkam, Senior Business Standards Analyst, and Jimmy Asa, Business Standards Analyst.
The judges for the Outstanding BBB Awards noted that the BBB Dallas Advertising Review program recruited an expert advisory committee of 25 trained professionals to consult on specific industry issues, and launched communications campaigns reaching 1,753 businesses with educational information about common advertising issues.
In its Investigations, BBB Dallas pro-actively identifies marketplace practices that are deceptive, misleading, or unethical. BBB gathers information and when appropriate reports its findings in BBB Business Reviews and issues news releases. In the award time span, BBB Dallas completed 63 marketplace investigations. The entry was submitted by David Beasley, Chief Quality Officer and Director of Investigations.
The entry, "Graduating High School, Again: The Shopping of a Private Home Study School," described BBB's investigation of a suspected diploma mill set up in an underprivileged community in Dallas. The investigation spanned 8 months, including 6 BBB employees and a hidden camera. A BBB employee went undercover as a student and received a transcript and diploma for only $164 and some time on a few Saturdays. BBB reported its findings in the BBB Business Review on the school, in a news release, and in a local TV news story. The investigation highlights the important role BBB plays in probing marketplace fraud, warning consumers of bad practices, and protecting vulnerable groups from becoming easy financial targets.
The Outstanding BBB Award judges noted that BBB Dallas took the initiative with its investigation into the private home study school: "BBB Dallas saw the need, they investigated, they reported and they publicized."
BBB serving Dallas and Northeast Texas is an independent, non-profit organization founded in 1920. Dallas BBB is one of 112 BBBs serving the U.S. and Canada. BBB is supported by businesses that adhere to the BBB Code of Business Practices (accreditation standards).
BBB helps consumers find businesses to trust by offering BBB Business Reviews on both BBB accredited businesses and non-accredited businesses (including BBB ratings from A+ to F); lists of BBB Accredited Businesses; alerts and tips for consumers and businesses; customer complaint processing; local advertising review promoting truth in advertising; and marketplace investigations. BBB services are free to the public, and are available for both BBB Accredited Businesses and non-accredited businesses.
To learn more, start at bbb.org. Get the free BBB iPhone app at bbb.org/iphone, and follow us on Facebook, Twitter, and YouTube.
ABOUT BBB: For more than 100 years, Better Business Bureau has been helping people find businesses, brands and charities they can trust. In 2013, people turned to BBB more than 132 million times for BBB Business Reviews on more than 4.5 million businesses and Charity Reports on 11,000 charities, all available for free at bbb.org. The Council of Better Business Bureaus is the umbrella organization for 112 local, independent BBBs across North America, as well as home to its national programs on dispute resolution, advertising review, and industry self-regulation. BBB Serving Dallas and Northeast Texas was founded in 1920 and serves 13 counties in Northeast Texas.