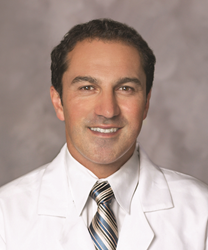 At times, all the patient is experiencing is what seems like muscular spasms, where the underlying injury may be to the structure of the disc or facet joints.
Marina del Rey, CA (PRWEB) October 22, 2014
In conjunction with National Spinal Health Month, DISC Sports & Spine Center turns the spotlight on the importance of achieving a proper diagnosis when it comes to spinal injury. Left untreated, several conditions can cause chronic, irreversible damage that could have been avoided if they were identified early on. One study in the Journal of Trauma - Injury Infection and Critical Care found that in a sampling of 569 patients, the correct diagnosis of spinal cord injury was missed in 52 cases, an error rate of 9.1%. Of these missed diagnoses, mismanagement resulted in neurologic deterioration in 50% of the patients.
According to Dr. Amir Vokshoor, a neurological spine surgeon at DISC Sports & Spine Center, disc tears, facet joint trauma, cervical injury, sciatica, spinal stenosis and spondylolisthesis are among the most commonly misdiagnosed conditions, often labeled incorrectly as back spasms. While muscular spasms and tears are very common and can be painful, they can sometimes mask underlying spine injuries.
"Spinal pain can pose a diagnostic challenge for any practitioner," Dr. Vokshoor explains. "The pattern of pain does not always fit the exact anatomical pathology, and it's very individualized. At times, all the patient is experiencing is what seems like muscular spasms, where the underlying injury may be to the structure of the disc or facet joints. The innervation of discs and facet joints leads to nociception versus varying degrees of stiffness, tightness and discomfort in different body positions—all, of course, also varying among individuals and in different age populations."
In these misdiagnoses, the accuracy of pain as an indicator and the challenges in reporting that pain are contributing factors, but another set of factors involves the diagnostic threshold for imaging, such as MRI and CT scans, as well as the cost of these imaging studies.
Dr. Vokshoor cites a study published in Clinical Orthopaedics & Related Research, in which 11% of patients with lumbar spine fractures were identified in CT scans, but not in plain radiographs alone.
"This means that 11% of patients with major injuries could be being misdiagnosed if only x-rays are used, and the problem is exacerbated by the fact that the cost of CT scans can be a deterrent to using these imaging studies for diagnostic purposes," he adds.
As far as what can be done to improve the rate of spinal misdiagnosis, Dr. Vokshoor stresses the importance of both educating doctors on these common mistakes and taking the time on each case to fully understand what the patient is experiencing.
"At times, it is paramount to follow patients throughout the course of their pain to make a definitive diagnosis," says Dr. Vokshoor. "It could make all the difference."
About DISC Sports & Spine Center
DISC Sports & Spine Center (DISC) is California's premier medical group providing the full scope of spinal care, orthopedics, pain management and conservative treatments. DISC has set a new standard for high-acuity, minimally invasive spine surgery and arthroscopy in an outpatient setting, both safely and on a more cost-effective basis. In partnership with Surgical Care Affiliates (SCA), one of the nation's leading surgical care companies, DISC operates state-of-the-art outpatient surgery centers in Marina Del Rey and Newport Beach. Both centers are accredited by the AAAHC, have a zero MRSA infection rate and are conveniently located next to major freeways and airports. DISC, which accepts most major insurance plans, is also the official medical services provider for Red Bull and a proud partner of the LA Kings. For more information, contact 866-481-DISC, or visit http://discmdgroup.com.