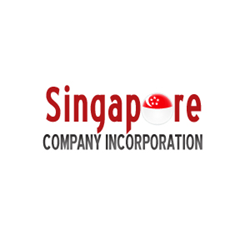 Even though relationship between an employer and employee in Singapore is regulated almost exclusively by contract, all employees, whether Singaporean or foreign, are covered by the country's Employment Act (EA) and Employment of Foreign Manpower Act
Singapore (PRWEB) October 22, 2014
Singapore is arguably Asia's business centre with the country's average company incorporation growth rate touching eight percent in the last three years. But companies need manpower to function, recruiting whom can be a tiresome endeavour. To make this hiring process easier, Singaporecompanyincorporation.sg (SCI), a website for company registration services, has published a guide detailing the relevant employment acts, statutory requirements, and important considerations while framing up an employee contract in Singapore.
"Even though relationship between an employer and employee in Singapore is regulated almost exclusively by contract, all employees, whether Singaporean or foreign, are covered by the country's Employment Act (EA) and Employment of Foreign Manpower Act," said Cheryl Lee, manager at Singaporecompanyincorporation.sg.
The only exceptions, those not covered under the EA, include seafarer, domestic workers, managerial and executive position employees earning more than 4,500 Singapore dollars every month, and any class of persons declared by the government not to be part of the EA.
SCI's guide also gives details on the statutory employer contribution per employee including the Central Provident Fund and Skills Development Levy.
Another important section in the guide is the list of considerations for a Singapore company while framing up an employment contract. In general, such contracts must include the date of commencement of employment, salary details, job profile and duties, working hours, annual leave provisions, termination clauses and mandated notice period details. The confidentiality clauses and all employment governing laws may also be included if both the parties so desire.
Finally, the guide lists several don't for Singapore employers as well.
"According to Singapore's EA, an employer cannot change the agreed terms and conditions of employment in the midst of an ongoing employment contract, has to pay all wages in legal tender, and cannot refuse an employee the right to resign at any time if the employee has fulfilled the notice period clause. It is also the employer's responsibility to ensure that every non-citizen foreign employee pays all his due taxes on cessation of employment with the employer in Singapore or if he plans to leave Singapore for more than three months," concluded Lee.
-END-
Please click here to view the full guide
About SingaporeCompanyIncorporation.sg:
SingaporeCompanyIncorporation.sg is a portal for entrepreneurs and professionals who want to have a presence in Singapore. It is also a provider of company incorporation, as well as the related taxation and relocation services in Singapore.
80 Playfair Road
Singapore 367998
65 6850 5280
info(at)singaporecompanyincorporation(dot)sg
http://www.singaporecompanyincorporation.sg