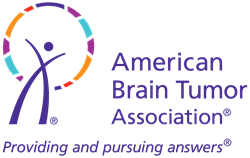 Chicago, IL (PRWEB) October 22, 2014
The American Brain Tumor Association (ABTA) – the first and now only organization to fund brain tumor research and provide education and information on all tumor types for all ages – has elected six new members to its Board of Directors as well as the full slate of officers at its recent annual meeting in Chicago.
"It is a privilege to welcome new members to the ABTA's Board of Directors who embrace our mission and bring diverse talents that can help the ABTA best serve the unique needs of the brain tumor community," said Elizabeth M. Wilson, MNA, president and CEO, American Brain Tumor Association. "The collective experience of these individuals both in their professional careers and personal lives will be invaluable. I look forward to working with them as they help to strategically grow and expand the organization."
New board members include:

Susannah Davis, director, Business Development, MHBT - Dallas, Texas
Alison Miller, MHA, manager, Patient Safety, Sinai Health Systems - Chicago, Illinois
James Reilly, director, Talent Management & Executive Development, Walgreens Co. - Chicago, Illinois
Jeffery Smith, vice president/senior consultant, Bonnier Corporation/Diversity Best Practices - Flossmoor, Illinois
Craig Stokely, president, The Stokely Partnership - Wayne, Illinois
Carla Varner, director and senior transactional attorney, Guggenheim Partners - Chicago, Illinois
The ABTA also elected its slate of officers with Jeff Fougerousse, of Elmhurst, Illinois, elected Chair; Barbara Dunn, of St. Louis, Missouri, elected to serve a second term as Vice Chair; Brian Olson, of Arlington Heights, Illinois, elected to serve a third term as Treasurer; and James Reilly elected Secretary. Jay Krames, Buffalo Grove, Illinois, was elected to serve a one year term as immediate past president. With the addition of the new members, the ABTA Board of Directors is now comprised of 11 members.
ABOUT THE AMERICAN BRAIN TUMOR ASSOCIATION
Founded in 1973, the American Brain Tumor Association was first and is now the only national organization committed to funding brain tumor research and providing education and information on all tumor types and for all age groups. For more information, visit http://www.abta.org or call 800-886-ABTA (2282).