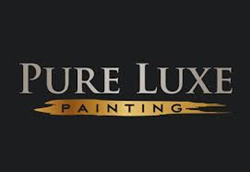 Our 'above and beyond policy' is one of the ways we have been able to differentiate ourselves from other companies in the industry
Vancouver, BC (PRWEB) October 23, 2014
Pure Luxe Painting Company, Vancouver, has recently announced that it now specializes in residential and commercial painting. Since each painting job is unique and requires a separate skill set, it is essential that a good painting company enhance its experience across all kinds of painting jobs and also picks a niche. Picking a niche is critical to business in the modern world as it provides the company with a unique identity and thus provides business benefit in that market segment. As a result, Pure Luxe Painting has built a brand image around residential painting and commercial painting in Vancouver.
"We specialize in residential painting, commercial painting, and some home renovation work," states a company representative. "Our mission is to provide our clients with an exceptional level of service while keeping our prices competitive and fair within the industry. The results are a finished product using superior materials and outstanding application practices. Our 'above and beyond policy' is one of the ways we have been able to differentiate ourselves from other companies in the industry and that has led Pure Luxe Painting to become a top painting service provider within the Greater Vancouver region."
About the Company
Pure Luxe Painting is a premium painting company with a mission is to provide the highest quality service to clients in Canada. With core values of honesty, integrity and trust, Pure Luxe Painting has well-established systems, processes and good communication. The company's vision is to become the premiere painting company in the country, with seamless service starting from initial contact to the final inspection. It provides ongoing training for all of its staff painters, estimators, and managers in order to guarantee going above and beyond the client's expectations. Having an unmoving focus on all stakeholders, the company sets high quality standards from hiring, to training, to communication and execution of the job. For more information, call now at (604) 613-8603 or visit http://www.pureluxepainting.com/.