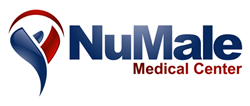 Green Bay, WI (PRWEB) October 27, 2014
NuMale Medical Center announced the opening of a new facility in Green Bay today. This is NuMale's second office in Wisconsin and seventh nationwide; the company launched in Milwaukee and rapidly expanded to other states as demand for its unique services surged.
Like all of NuMale's state-of-the-art clinics, the Green Bay location will embody the company's commitment to employing a safe, comprehensive approach to treating issues facing men of all ages and backgrounds. Since its founding in 2013, NuMale Medical Center has helped tens of thousands of men suffering from sexual dysfunction and aging-related conditions.
Led by Chief Medical Officer Dr. Christopher Asandra, M.D., NuMale's expert physicians provide each patient with a comprehensive, confidential medical evaluation and consultation on their first visit. After this evaluation, NuMale's medical team customizes the most appropriate and effective treatment plan to address each patient's individual needs.
NuMale Medical Center's industry-leading doctors help patients suffering from erectile dysfunction (E.D.), premature ejaculation, and low sex drive. Using FDA-approved treatments, NuMale's doctors achieve a 98 percent success rate in treating E.D. By employing innovative and effective treatment methods, including the Priapus (TM) procedure, NuMale is able to offer a 100 percent money back guarantee on its E.D. consultation for new patients.
NuMale is also the first and only clinic in Wisconsin to offer NeoGraft® hair transplantation. This game-changing technology gives patients more natural looking results with no linear scaring and no stitches. The state-of-the-art method allows patients to enjoy rapid recovery with minimal restrictions on daily activities.
"We work every day to treat our patients' overall wellbeing while restoring their confidence and improving their relationships," said Dr. Asandra. "We are extremely excited to open another location in Wisconsin this fall. While Green Bay's football team delivers plenty of excitement on the field, NuMale can help the men of Packerland get excited about dramatically improved sexual function as well."
NuMale's new facility is located at 1525 Park Place, Suite 300 Ashwaubenon, WI 54303. Conveniently situated just off Route 41, the new office will also serve residents of the surrounding counties and areas including Brown, Kewaunee, Oconto, and the Fox Valley.
To help introduce patients to NuMale's safe, comprehensive approach to men's health, a special $99 consultation is now available. For more information, or to schedule an appointment at NuMale's new Green Bay office, please call 920-785-6444 or visit http://www.numale.com.
About NuMale Medical Center
NuMale Medical Center is a leading national provider of customized, comprehensive treatment for male sexual dysfunction and enhancement. NuMale helps men suffering from erectile dysfunction (E.D.), low testosterone (Low-T), premature ejaculation (P.E.) and low sex drive, utilizing a wide range of the most highly-respected, FDA-approved treatments and therapies including bio-identical hormone replacement and the Priapus™ shot. Founded and led by accomplished physician Dr. Christopher Asandra, NuMale Medical Center has expanded rapidly in its first year, with seven nationwide facilities and many more to come. Learn more at numale.com and follow the company on Facebook, Twitter and LinkedIn.