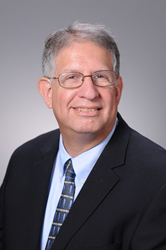 Willoughby, OH (PRWEB) October 22, 2014
Dr. Loren Frumker, periodontist, announces the availability of the LANAP® protocol for patients in the Willoughby, OH. While this is a relatively new breakthrough in dentistry, the laser gum surgery in Willoughby, OH that Dr. Frumker performs at his office is an established, safe practice. Periodontists specialize in gum disease treatment, and Dr. Frumker has the professional knowledge necessary to best use LANAP® treatment and other means to help his patients.
The LANAP® protocol is an FDA cleared means of treating gum disease that is minimally invasive and has high success rates. Patients who need laser gum surgery in Willoughby can be assured that even though Dr. Frumker uses cutting edge dental techniques, he has much experience with the procedures that he performs and is confident of their effectiveness. The LANAP® protocol generally provides better results and faster healing than traditional gum disease treatment. These important benefits make it appealing to many who would otherwise refuse treatment due to the complexity and complications inherent in traditional gum surgery.
As a periodontist, Dr. Frumker specializes in a number of dental procedures and received education beyond the amount required for general dentists. In addition to specializing in gum disease treatment, Dr. Frumker is also skilled in placing dental implants and performing bone grafting to replace missing bone around the teeth. Bone grafting is usually performed before a dental implant procedure, and can be necessary if bone loss has occurred due to gum disease.
Dr. Frumker welcomes inquiries about himself, his use of laser gum surgery in Willoughby, and other periodontal procedures. He is happy to educate patients in the Cleveland area about their gum treatment options, as he wants everyone to have the information they need to make informed decisions. Anyone interested in learning more is encouraged to contact Dr. Frumker by telephone or through the online messaging that he makes available on his website at http://www.northeastohioperio.com.
About the Doctor
Dr. Loren Frumker is a periodontist who has been offering personalized dental care for patients in the Willoughby, OH area for over 24 years. Dr. Frumker received his Doctorate in Dental Surgery from Case Western Reserve University School of Dental Medicine, and earned his Certificate of Proficiency in Periodontics from the Virginia Commonwealth University's Medical College of Virginia. Dr. Frumker has been selected to be a Fellow in the Pierre Fauchard Academy, and belongs to the one percent of dental professionals currently providing the Laser Assisted New Attachment Procedure (LANAP®), the first FDA-cleared laser procedure for gum disease and periodontal treatment. To learn more about Dr. Frumker and his dental services visit his website at http://www.northeastohioperio.com/ or call (440) 220-5932.