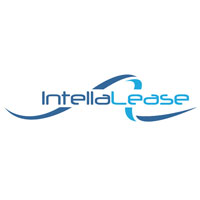 IntellaLease boosts productivity by automating much of the manual effort related to processing credit applications, document packages and invoices."
San Diego, CA (PRWEB) October 25, 2014
MTS Software Solutions introduced IntellaLease, a technology solution that enables faster, more efficient funding by automatically and intelligently processing critical leasing and finance documents and data. IntellaLease combines Intelligent Data Capture (IDC), workflow, and analytics technologies to boost productivity by taking the time, effort, and expense out of credit application processing, document package receipt processing, and invoice processing.
"We know there's a need to improve response time, accuracy, and audit control when processing credit applications and document packages," said Andy Schwartz, SVP of Sales and Marketing. "This need has been validated by our existing customers, as well prospects and potential partners, who we view as leaders in the industry."
The IntellaLease technology captures incoming documents from any source and automatically identifies the documents, extracts the relevant data, and integrates with line of business systems, including lease origination systems (LOS), customer relationship management (CRM) systems, asset and portfolio managements systems, and more. This emphasis on integration allows our customers to leverage and extend their existing technology investments.
"We have specifically designed IntellaLease from the ground-up to leverage our expertise in business process automation and Intelligent Data Capture (IDC) and combine this expertise with our experience in leasing operations," said Bhavik Patel, Chief Technology Officer at MTS Software Solutions. "The solution is built on IntellaFlo, our open-architecture, web services-based platform. This allows our customers to rapidly and seamlessly integrate IntellaLease into their existing infrastructure."