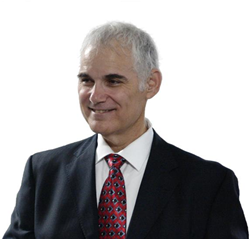 Jim Hitt will be speaking about how to keep out of legal trouble when Raising Private Money for investing. Raising private money from strangers is not as simple as people might think.
Atlanta, GA (PRWEB) October 23, 2014
At this Atlanta REIA West Group on Monday, October 27th at 6:30PM, Jim Hitt will speak about how to keep out of legal trouble when raising private money for investing. Raising money from strangers is not as simple as people might think, especially when they have to deal with SEC guidelines and a real estate market that has brought about countless negative media headlines. Despite the negative headlines, the real estate market is ripe with profitable deals — deals so good people will be talking about them for decades.
Raising the money necessary to fund these deals is one of the biggest challenges for many investors. Banks are extremely tight and cash is king since sellers want cash! Raising private money isn't always as simple as asking family, friends and contacts. Sometimes people have to engage strangers and somehow convince them to start writing them checks or wire money all without violating SEC guidelines.
Attendees at this event will learn:
How To Find Private Lenders
How To Negotiate For The Best Deal
The Legal Aspects Of Raising Funds
How To Not Run Afoul Of The Law
And much, much more.
Jim is the founder and President of American IRA. Jim is also a successful investor as well. Come and network with Jim and other fellow investors.
About American IRA, LLC:
American IRA is committed to providing every client with gold-level service, regardless of account size. Experience their expertise through their certified IRA services professionals. Enjoy the value with one low annual fee of $285 with unlimited assets and unlimited account values. American IRA clients love the benefit of no charge for "All Cash" accounts. The performance of the American IRA staff is unmatched, with quick and efficient processing within 48 hours.
American IRA services thousands of clients and has over $300 million in assets under administration.
American IRA was built by investors for investors, and brings their successful investment experience to the table, providing excellent educational material showing the public that their Self-Directed IRA account can invest in a variety of assets such as real estate, private lending, limited liability companies, precious metals and much more.
American IRA is conveniently located in Asheville, NC and Charlotte, NC, and serves clients nationwide.