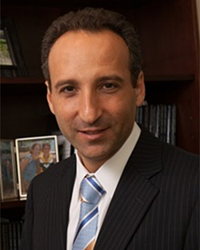 Newburgh, New York (PRWEB) October 29, 2014
Ran Y. Rubinstein, M.D., a prominent New York facial plastic surgeon, will hold his annual open house on November 5 affording the public an opportunity to learn more about the latest in cosmetic surgical procedures including Juvederm Voluma and Coolsculpting. The open house will be held from 5:00 p.m. until 8:00 p.m. at Dr. Rubinstein's practice, Laser & Cosmetic Surgery Specialists, PC, located at 200 Stony Brook Ct. #2 in Newburgh.
During the open house, guests will have the opportunity to visit with representatives from the makers of some of the most popular laser, injection, breast augmentation and cosmeceutical products and procedures. These representatives will be available to answer questions and discuss their products.
The open house will also afford guests free mini consultations with Dr. Rubinstein, Dr. Donovan Rosas, his associate & a board certified plastic surgeon, Marissa Martinez, medical aesthetician, and Lisa Thayer, nurse practitioner for the practice. These consultations typically cost $100. Additionally, patients that book procedures the night of the open house or within 10 days prior of the event will receive 10 percent off the cost. Patients taking advantage of the discount must book their procedures to occur no later than January 15, 2015.
Dr. Rubinstein said he enjoys this event because it is a way for him to reconnect with patients who he may not have seen for years. Guests will also be treated to food, wine and a gift bag full of product samples. They can also enter into a raffle to win free treatments.
"This is my way of saying thank you for their support," said Dr. Rubinstein.
The open house will also focus heavily on Juvederm Voluma and Coolsculpting, which are two new procedures Dr. Rubinstein recently added to his practice. Dr. Rubinstein will speak about both procedures during the event. Juvederm Voluma is the most popular injectable on the market. Unlike other fillers that may offer instant results but only last six to 12 months, Dr. Rubinstein said Juvederm Voluma lasts at least two years.
"It's changing how the public views aging and rejuvenation," Dr. Rubinstein added. "This is the first product to get FDA approval for mid-face volumization."
Coolsculpting has also grown into one of the most popular trends in cosmetic surgery. The procedure freezes away fat cells, which reduces unwanted fat deposits. After the fat is frozen and falls away, it results in a tighter and more sculpted body. Coolsculpting has become popular due to the fact that it requires no downtime for patients nor any preparation, anesthesia or needles.
"Who wouldn't want to freeze away unwanted fat while sitting in a chair doing their work, reading or watching TV with little to no downtime, and with results that come close to liposuction at half the price?" said Dr. Rubinstein. "Non-surgical fat reduction is taking the cosmetic world by storm, but only one, Coolsculpting, consistently works and has permanent results."
Currently, Dr. Rubinstein is the only cosmetic surgeon offering Coolsculpting in the Newburgh area. To help spread the word of its benefits, Dr. Rubinstein offers "cool events" every other week, which are mini seminars that allow the public to view a live Coolsculpting treatment.
Dr. Rubinstein is duel board certified by the American Board of Facial Plastic Surgery, and American Board of Otolaryngology-Head and Neck Surgery, & a member of the American Society for Laser Medicine & Surgery. He is also an assistant professor at the prestigious Columbia New York Presbyterian Hospital where he plays an active role in educating future facial plastic surgeons. More information about Dr. Rubinstein is available at http://www.yourfacemd.com.
Contact:
Laser & Cosmetic Surgery Specialists
Ran Y. Rubinstein, MD
200 Stony Brook Ct #2
Newburgh, NY 12550
845-863-1772