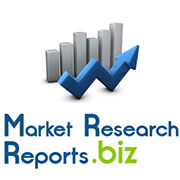 New Report : Global MVNO Business Planning:Core Planning And Next Generation Services
Albany, NY (PRWEB) October 28, 2014
The Mobile Virtual Network Operator (MVNO) business model has experienced a resurgence during the last 18 months with Mind Commerce witnessing hotspot activity in certain countries including Austria, China, Japan, Malaysia, Mexico, Netherlands, Oman, Papua New Guinea, United Kingdom, and the United States.
View Full Report at http://www.marketresearchreports.biz/analysis/226458
Our experience with MVNOs has proven that they need more than just a good MVNO Business Plan. MVNOs today need a differentiating business strategy to complement rather than be adversarial to incumbent MNOs in light of the new competitive paradigm of alternative service providers and OTT application providers. In addition, MVNOs need to understand the growth strategies for MNOs and be able to establish their own role in critical areas such as Machine-to-Machine (M2M) communications. This research package includes the following critical resources for comprehensive
Download Detail Report With Complete TOC at http://www.marketresearchreports.biz/sample/sample/226458
MVNO planning:
Core Planning: MVNO Business Plan, Product Development Strategies, Negotiation Strategies for Contracting with Host Mobile Network Operators, Service Level Agreements (SLA)
Next Generation MVNO: LTE and Beyond, Alternative Service Provider and OTT App Strategies, M2M Strategies
This is a must-read package for anyone with a vested interest in the long-term success of an MVNO and/or the MVNO ecosystem. All purchases of Mind Commerce reports includes time with an expert analyst who will help you link key findings in the report to the business issues you're addressing. This needs to be used within three months of purchasing the report.
Explore All Published Reports by Mind Commerce Publishing at http://www.marketresearchreports.biz/publisher/4
Target Audience:
Incumbent MNOs
MVNOs (start-ups and established)
Mobile network infrastructure providers
Mobile app developers and application stores
Wireless communications/computing manufacturers
Mobile ecosystem investors, analysts, and consultants
Related Reports
Global Next Generation Sequencing Market: Trends & Opportunities (2013-2018)
View Full Report at http://www.marketresearchreports.biz/analysis/191764
Next Generation Sequencing (NGS) technology has emerged as a higher throughput and much cheaper alternative of sequencing DNA than traditional Sanger Sequencing. NGS can be used primarily to identify genes responsible for inherited skin disease, to detect mutations that play a role in diseases such as cancer and to determine RNA expression level. The use of NGS technology in clinical research and genome functions is constantly increasing and there are many clinical diagnostic opportunities for next generation sequencing such as in oncology screening, parental screening, Alzheimer diseases, multiple sclerosis etc.
Download Detail Report With Complete TOC at http://www.marketresearchreports.biz/sample/sample/191764
The growth of the overall NGS market is driven by continuous innovations and developments in the market aimed at higher throughput, increased accuracy, and affordable costs. However factors such as mismatch between discovery and interpretation of samples, clinical translation of genomic discoveries, difficulty in finding samples to sequence and storage of sequence data hinders the growth of the market. In addition, factors such as high reliability on grants and funding from the government are still a challenge. The opportunities for the growth of this market include developments in the pre-sequencing, cloud computing, and NGS bioinformatics solutions. Next generation sequencing technology is set to revolutionize applied markets like diagnostics, drug discovery, biomarker discovery, personalized medicine, agriculture and animals research in the near future.
Next Generation Wearable Technology Business Models, Applications, And User Experiences
View Full Report at http://www.marketresearchreports.biz/analysis/224325
Wearable technology represents a monumental shift of business practices and even new business models for device manufacturers, content and application providers, and service providers. Wearable technology today represents an array of products including watches, wristbands, and various clothing items. While there is not yet a clear winner in terms of product or even product category, what is clear is that the future of wearable technology in terms of implementation and operations will be completely different than today.
Download Detail Report With Complete TOC at http://www.marketresearchreports.biz/sample/sample/224325
We see the future encompassing new business models and use cases that will present both huge challenges and opportunities, which will test alliances between various entities in the value chain including network operators, component suppliers, application developers, and industry intermediaries. One area of particular interest that crosses many industries is mobile commerce as we see an emerging Wearable Device Commerce (WDC) ecosystem.
Next Generation Network OSS/BSS Market And Forecast 2014 - 2019
View Full Report at http://www.marketresearchreports.biz/analysis/225349
Telecommunication service providers are adopting next generation OSS/BSS systems for many reasons including integration with new IP-based frameworks, emerging applications, and the need to deal with customer service and retention. Other factors include the need for network operators to rationalize legacy systems into common support frameworks while they simultaneously seek differentiation factors from one another. One challenge is that this is all happening while carriers roll-out increasingly complex (at the network and service provider level) products and services.
Download Detail Report With Complete TOC at http://www.marketresearchreports.biz/sample/sample/225349
With research beginning in 2007, the report Next Generation Network OSS/BSS Market and Forecast 2014 - 2019 provides comprehensive analysis of the drivers and issues related to the technical and business aspects of OSS/BSS, deployments and operations issues, and quantitative analysis with forecasts for anticipated growth through 2019.
About Us
Marketresearchreports.biz is the most comprehensive collection of market research reports. Marketresearchreports.biz services are especially designed to save time and money of our clients. We are a one stop solution for all your research needs, our main offerings are syndicated research reports, custom research, subscription access and consulting services. We serve all sizes and types of companies spanning across various industries.
Browse Blog at http://businessmonitorinternational.wordpress.com/