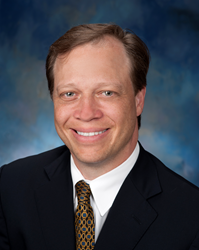 Hanover, MA (PRWEB) October 29, 2014
The world renowned Brain Aneurysm Foundation proudly welcomes Chairman of the University of Pittsburgh School of Medicine's Neurological Surgery Department, Dr. Robert M. Friedlander to its Medical Advisory Board.
A Professor of Neurosurgery and Neurobiology, Dr. Friedlander, researches the mechanistic pathways of neurodegeneration. He has an established neuroapoptosis laboratory at the University of Pittsburgh with a focus to delineate mechanisms of neuronal cell death in neurological diseases and identify potential therapeutics.
Dr. Friedlander earned his medical degree from Harvard University and both his Masters and Bachelors of Art in Biochemistry from Brandeis University.
"Dr. Friedlander is a long time friend of the Foundation. We are thrilled to have someone with his talents and expertise as a member of the Medical Advisory Board," exclaimed the Brain Aneurysm Foundation's Executive Director, Christine Buckley.
Dr. Friedlander joins the Brain Aneurysm's well-established Medical Advisory Board that is composed of neurologists, neurosurgeons, and interventional neuroradiologists from around the country who work at some of the most prestigious medical facilities. These doctors provide continued expertise and support to the Foundation in a variety of ways.
Now celebrating 20 years of service, the Brain Aneurysm Foundation was established in 1994 in Boston, Massachusetts with a mission to promote early detection of brain aneurysms by providing knowledge and raising awareness of the signs, symptoms and risk factors; work with the medical communities to provide support networks for patients and families; as well as to further research that will improve patient outcomes and save lives. For more information about the Brain Aneurysm Foundation, visit http://www.bafound.org.