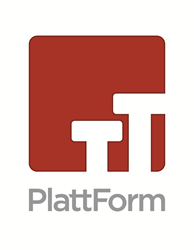 Lenexa, Kan. (PRWEB) October 28, 2014
PlattForm, a top marketing provider delivering recruitment, enrollment, retention and career preparation strategies to colleges and universities worldwide, will sponsor and present at the 2014 Accrediting Council for Independent Colleges and Schools (ACICS) Annual Conference, Nov. 3-5 at The Ritz-Carlton in New Orleans.
Tribeca Flashpoint Academy's (TFA) Executive Vice President and Academic Dean Peter Hawley will present with Aaron Edwards, PlattForm's senior vice president of enrollment partnerships, and Vince Rizzi, director of university partnerships at Seelio – a subsidiary of PlattForm and student lifecycle portfolio solution. Their presentation, "From Inquiry to Alumni: Engaging Consumers With an Effective Communication Strategy," will focus on building an integrated marketing strategy incorporating student engagement and retention, career planning resources and leveraging the alumni network.
"With all of the noise in today's educational landscape, it is imperative that institutions align themselves with the needs of their current and prospective students," Edwards said. "We are excited about the opportunity to present with both TFA and Seelio to show how we are creating unique strategies from inquiry development through graduation and on to building brand champions."
TFA is dedicated to helping students gain a leading edge in the job market after graduation. In working with PlattForm on its integrated marketing efforts, TFA is using Seelio's career preparation services for its students.
"We use Seelio from start to finish of a student's career," said Hawley. "Admissions uses it to attract students; freshmen incorporate it in their first semester; Career Services uses it to help put students and employers together; and by graduation, we can track the growth of every student."
One of only two national accreditors recognized by both the U.S. Department of Education and the Council for Higher Education Accreditation, ACICS is the largest national accrediting organization of degree-granting institutions.
To learn more about what PlattForm and Seelio can do for your students and alumni, please stop by Booths 4 and 5 at the ACICS Annual Conference or contact Hannah Lemon, content marketing specialist, at Hannah(dot)Lemon(at)PlattForm(dot)com or 913-254-6225.
About PlattForm
Since 1989, PlattForm (PlattForm.com) has set the standard of excellence in marketing and enrollment solutions for colleges and universities worldwide. Headquartered in Kansas City, the firm boasts an internal staff of more than 550 industry experts. Forming partnerships with higher education institutions of all types, PlattForm provides optimal marketing performance through AttriBrandTM, a proprietary approach that integrates research, creative and channel-agnostic media planning with multichannel analytics and attribution. PlattForm's Academic Program Management (APM) suite of services represents a closer collaboration for enhanced student outcomes, spanning the entire educational journey from students' first awareness of an institution to enrollment through graduation and career preparation. A global company, PlattForm has offices located throughout the United States and in Canada, the United Kingdom and Australia.
About Seelio
Seelio partners with institutions such as the University of Michigan, Ohio University's Scripps College of Communication, and the University of Toledo to create the world's most prepared students through student lifecycle portfolios. With Seelio's services and technology, students are able to easily and beautifully capture their works, projects and passions; and institutions can better attract students, build awareness and prepare students for meaningful careers. Learn more at http://www.seelio.com.