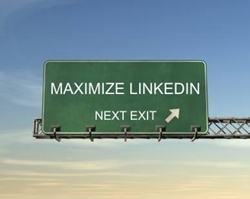 We always get rave reviews for this program because we are showing folks how to actually obtain brand new business using LinkedIn as a prospecting tool
Lone Tree, CO (PRWEB) October 28, 2014
Denver area based sales training experts Sandler Training in Lone Tree, Colorado are pleased to announce the return of one of their most popular and requested programs.
Unleash the Prospecting Power of LinkedIn will be held for the final time in 2014 on November 20th in the Lone Tree Training Center from 8am until 12pm. The enrollment fee is $99.
"We are excited to get this program back on the schedule before the start of the new year" stated Sandler Training President Chuck Terry. "Cold calling is not working as well for many companies and this program shows attendees how to replace cold calls with warm calls"
Highlights of the program include:
1) How to build a profile that maximizes inbound prospecting visibility
2) How to take advantage of little known outbound prospecting capabilities of LinkedIn
3) How to build a results producing LinkedIn prospecting plan
"We always get rave reviews for this program because we are showing folks how to actually obtain brand new business using LinkedIn as a prospecting tool" Mr. Terry further stated.
For more information on Unleash the Prospecting Power of LinkedIn click on the preceding link or call Sandler Training at 303-956-8899.
Sandler Training is one of the worlds best known and largest sales training providers. With over 250 Training Centers worldwide Sandler Training has earned the designation of Top 20 Sales Training Firm from trainingindustry.com for the 5th straight year.