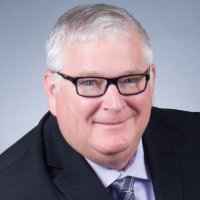 Tarrytown, NY (PRWEB) October 28, 2014
RestorixHealth®, a leader in developing and managing comprehensive wound care centers of excellence, is pleased to announce that James R. Wilcox, RN BSN, has joined the leadership team as the Vice President of Clinical Process.
With more than 35 years' experience in hyperbaric medicine and wound care, Wilcox is certified as a wound and foot care nurse by the Wound Ostomy and Continence Nursing Society (WOCN). He also holds wound certification from the American Board of Wound Management (ABWM) and by National Alliance of Wound Care (NAWC). Wilcox is an Advance Certified Hyperbaric Nurse and is a past president of the Baromedical Nurses Association.
"We are extremely pleased that Mr. Wilcox has joined our company in this newly created position, as it is a critical one for our organization," said Steve McLaughlin, CEO of RestorixHealth. "His expertise and leadership will ensure that our clinical pathways and best practices continue to be the industry benchmark as we advance through this period of growth. We are thrilled to welcome him as a part of our team."
Wilcox is a recognized expert on advanced wound healing and hyperbaric medicine and has lectured and taught professional courses throughout North America. He co-edited the first nursing text book on hyperbaric nursing and wound care, authored numerous book chapters and has had more than 40 peer reviewed papers published. An active member of numerous professional organizations, he is versed in all aspects of inpatient, outpatient and home health wound care.
About RestorixHealth
RestorixHealth develops and manages comprehensive wound care centers of excellence that offer advanced treatment therapies along with hyperbaric oxygen therapy. Founded by physicians in 1997 to treat the growing incidence of chronic, non-healing wounds, RestorixHealth's centers utilize a quality- and data-driven approach to consistently achieve high treatment success rates, resulting in a dramatic increase in patient quality of life. The company currently manages comprehensive centers throughout the United States in partnership with hospitals and health care facilities.