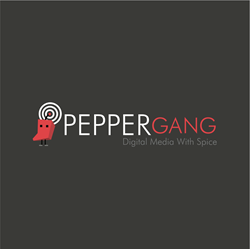 We feel that workflow is an integral aspect of integrated marketing, as it assists other channels with nurturing consumers down the path to decision
Boston, MA (PRWEB) October 30, 2014
Boston digital marketing agency, Pepper Gang, has expanded service offerings to provide workflow automation to their existing digital marketing offerings.
Workflow automation is a type of email marketing. More specifically, workflows are a series of automated emails that assist with funneling leads down the path to a decision, and work to strengthen other channels included in an integrated marketing strategy.
"We feel that workflow is an integral aspect of integrated marketing, as it assists other channels with nurturing consumers down the path to decision," said Stefanie Daneau, Co-Founder of Pepper Gang. "For example, you may funnel a prospect into workflow from a piece of content that they downloaded from your social media page or blog. Emails can then be sent to these newly converted leads as a way to continue to provide additional value. Having a workflow strategy is a great way for businesses to stay in communication with consumers, keep them engaged and build lasting relationships."
Workflow can help businesses:

Build relationships with consumers
Promote marketing efforts
Reduce a "missed-opportunity" to follow up
Funnel or nurture prospects down the decision making process
Increase leads
Lead consumers to their website, social media pages, or blog
Collect measurable results
To learn more about the digital marketing services Pepper Gang provides, please visit their website http://www.peppergang.com, or contact the agency at 617.674.2100.
About Pepper Gang:
Pepper Gang is a Boston based digital marketing agency that specializes in creating strong, innovative integrated marketing solutions. The company was born out of a desire to tell each brand's story in a way that compels like-minded consumers to align with the brand. Pepper Gang combines original thinking, creativity, and analysis to propel the growth of each client's customized strategy.