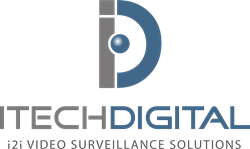 Our continued success is all about having the right people in the right place to serve our customers the best we can.
Indianpolis, IN (PRWEB) October 30, 2014
iTech Digital, an Indianapolis-based integrator of video security solutions, has opened a branch in Dallas/Fort Worth at 1300 West Walnut Hill Lane, Suite 155-D in Irving, Texas 73038. This marks the beginning of an 18-month strategic growth plan by the privately-owned company to increase its geographic footprint as a result of customer growth and demand.
Established in 1999, iTech Digital has a firm foundation as a video surveillance expert in the restaurant industry and is quickly expanding its security solutions into the retail, education and commercial markets. Since being named president of iTech Digital in 2014, security industry veteran Mark Nazarenus has spearheaded the firm's expansion in order to better serve a growing number of clients. Revenue at the close of 2014 is projected to exceed 2013 by nearly 50 percent.
"The launch of the Texas office will give iTech a great foothold in the southeastern region so we can better support clients in Texas, Louisiana and Oklahoma, for instance," stated Nazarenus. "Our continued success is all about having the right people in the right place to serve our customers the best we can. Over the next 18 months we also expect to open branch offices to support customer sales, installation and service in the southwest, as well as in the Rocky Mountain and northeast regions."
In addition to geographic growth, iTech Digital has broadened its portfolio of services to offer a more comprehensive security and business intelligence solution for its customers that includes video surveillance, access control, analytics as well as exemplary services and support. iTech Digital already has developed strategic partnerships with best-in-class manufacturers including 3xLOGIC, a recognized leader for advanced video analytics, and IQinVision, a leader in IP network camera products.
For more information, visit http://www.itechdigital.com or contact VP of Sales Chris Ross at (317) 704-0443.
About iTech Digital
Since 1999, Indianapolis-based iTech Digital has been a leading developer and integrator of video surveillance security solutions for the restaurant, retail and hospitality industries throughout the United States. Cutting-edge network video and hybrid solutions, as well as superior customer service and strategic industry partnerships, result in customized video surveillance solutions that help businesses succeed.