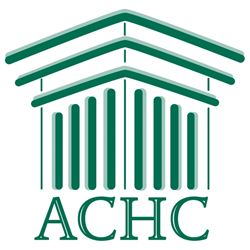 Cary, NC (PRWEB) October 29, 2014
Optima Health now recognizes ACHC Accreditation for behavioral health providers seeking to enter the Optima Health network. Optima Health providers in Virginia now have the option to select ACHC for their Behavioral Health Accreditation needs.
The Virginia-based health plan provides coverage to more than 444,000 members throughout the state. The Optima Health provider network consists of more than 15,000 providers including specialists, primary care physicians, and hospitals across Virginia. The decision to consider ACHC Accreditation as appropriate evidence of compliance allows facilities currently accredited by ACHC to request access to the Optima Health network.
"We are pleased with the decision for Optima Health of Virginia to accept ACHC's Behavioral Health Accreditation, and we believe it represents our entire organization's commitment to providing the highest quality of accreditation services, ultimately leading to better service recipient care," said Teresa Harbour, ACHC, Interim Director, Home Health, Hospice, Private Duty, Behavioral Health. "Our Behavioral Health Accreditation program offers community-based standards that align with the needs of providers, payor sources, and service recipients alike."
ACHC currently accredits more than 11,500 locations across the U.S. and offers nationally-recognized accreditation services for home health, hospice, private duty, sleep, pharmacy, and DMEPOS. The organization's unique, consultative approach to accreditation is designed to improve the quality of service recipient care while enhancing business efficiencies through service-specific standards and industry-based best practices.
Acceptance by Optima Health of Virginia is accompanied by numerous other recognitions. ACHC has also achieved: approval by United Healthcare/Optum for ACHC's Behavioral Health program; recognition by the state of Texas Department of Aging and Disability Services (DADS) to conduct licensure surveys for home health and hospice agencies; and recognition by the state of California to conduct licensure surveys for home health and private duty agencies.
ACHC is a not-for-profit accreditation organization that has stood as a symbol of quality and excellence since 1986. The organization has CMS Deeming Authority for Home Health, Hospice, and DMEPOS, and a Quality Management System that is certified to ISO 9001:2008. ACHC is the provider's choice for accreditation because of their personal Accreditation Advisors, relevant and realistic standards, competitive pricing, and a friendly, consultative approach to accreditation. Accreditation by ACHC reflects an organization's dedication and commitment to meeting standards that facilitate a higher level of performance and patient care. For more information on ACHC's accreditation programs, or to download ACHC accreditation standards, please visit achc.org or contact them at customerservice(at)achc(dot)org or 855-937-2242.