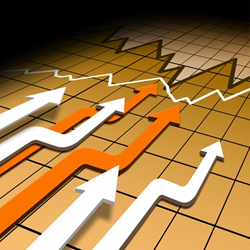 more sellers are reducing their list prices.
Chicago, IL (PRWEB) October 28, 2014
The Federal Savings Bank was intrigued by the latest House Price Index released on October 23rd. the data in the report is compiled using data from mortgages sold to or insured by Fannie Mae and Freddie Mac. The U.S. Federal Housing and Finance Agency showed that home prices improved for both the monthly and yearly comparisons in August.
Between July and August, home prices rose 0.5 percent. Compared to August 2013, there was a 4.8 percent increase. The month-over-month comparison exceeded the average economist estimate of a 0.3 percent gain, according to Bloomberg data.
Among the nine census divisions, the Mountain division, which includes Montana, Idaho, Wyoming, Nevada, Utah, Colorado, Arizona and New Mexico, had the biggest month-over-month home price increase, rising 1.2 percent between July and August. The Pacific division, which includes Hawaii, Alaska, Washington, Oregon and California, climbed 7.8 percent from August 2013 for the most significant year-over-year growth.
Capital Economics Ltd Property Economist Paul Diggle said in a note to clients rising demand and tight supplies are a "reason to think that the recent moderation in house-price growth will soon come to an end. Although, a return to the double-digit gains of last year is not in the cards," Bloomberg reported on October 23rd.
Price growth to slow into 2015
A recent October 22nd Zillow report said home prices will continue their slowdown into 2015. Home prices are cooling, as there is more inventory available to buyers. Additionally, more sellers are reducing their list prices.
"We always knew these market conditions couldn't last, and it's good to see us now on a more natural and sustained glide path down toward more normal market conditions," said Zillow Chief Economist Stan Humphries.
To get a low rate mortgage while home prices are moderating, contact the Federal Savings Bank, a veteran owned bank.