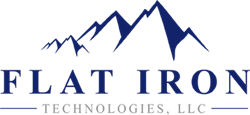 Comprehensive CIP, NERC, and FERC Information Security Policies and Procedures Now Available for Download from North America's Cyber Security Leaders at flatirontech.org.
Los Angeles, CA (PRWEB) October 30, 2014
flatirontech.org offers in-depth CIP, NERC and FERC information security policies and procedures for helping entities put in place mandated documentation for critical infrastructure, SCADA, and North American grid compliance. The documentation is contained within the Global Information Security Compliance Packet (GISCP) and comes complete with the following industry leading material:

Hundreds of industry leading information security, operational, and business specific policies, procedures, forms, checklists, templates, provisioning and hardening documents, and more.
Policies, procedures, and essential provisioning and hardening documents for all major operating systems, ranging from all Microsoft Server operating systems, to UNIX, LINUX, HP, and more.
Database specific policies, procedures and hardening documents for Oracle, MS SQL Server, MySQL, and more.
Essential documentation for Apache, Tomcat, IIS web servers, including critical hardening documents and more.
Security Awareness Training material, social media policies, and more.
Numerous operational policy templates also.
And so much more.
Growing regulatory compliance mandates are forcing businesses to get serious about ensuring the safety and security of critical system resources, ranging from network devices to servers, and much more. It's why now's the time to obtain industry leading CIP, NERC and FERC information security policies and procedures from the regulatory compliance and cyber security experts at flatirontech.org.