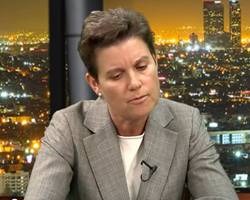 I think everyone's dream is you want to send your child to college. I think everyone's dream should be to send their child to the training or education of their choice...
Riverside, CA (PRWEB) October 29, 2014
Community colleges may provide an affordable solution to the challenge of providing workers with the skills they need to create and fill good paying vocational jobs now and in the future potentially resulting in the return to growth and prosperity of the nation's middle class.
Ms. Anderson, who is a candidate for the Riverside Community College District's Governing Board of Trustees says that community colleges are uniquely positioned to provide affordable vocational training in order to prepare students to fill good paying career-oriented jobs in their communities. In order to do that, however, schools like those in the Riverside Community College system need to reaffirm their commitment to students, many of whom have to drive to Orange and LA Counties to attend college because they can't get the classes they need closer to home.
"There needs to be a majority on the board that is interested in that kind of student-centered, job-centered governance," Anderson said in an interview on 'Voice of the Middle Class.' "The board has a notion that the area needs jobs but it's more of a question of how that's going to happen. There needs to be a notion that there's an urgent need both from our students and our community. It needs to be driven by a priority, and that's what I intend to do."
An important reason for the lack of available classes according to Ms. Anderson, is a reduction of state funding which has forced many schools to tighten their budgets. This has resulted in teacher layoffs and cutbacks in certain types of specialized classes. However, Anderson says, "I think also it's a budgetary priority problem. The board just discussed a new model that the state legislature wants to make certain programs at the community college level 4 year baccalaureate programs. That's well and good, but if you take resources to create a 4 year baccalaureate program, and you're neglecting all these other programs where students can't get their classes, then something's got to give. You cannot neglect a large population of students in favor of another group."
So what's the solution?
"The district has to prioritize its budget. We have to make sure that the students get a high quality education at a reasonable price and that they can reasonably expect to get their work done in 2 years. Secondly we have got to be serious about finding new sources of revenue, and I don't think the district has been looking hard at that."
In addition to budget prioritization, Anderson believes that community colleges should take a more proactive approach to developing a stronger, highly qualified workforce. "And that means we need to be partnering with our unions and employers. If we have certain industries or employers who need us to develop certain types of curriculum, we need to be doing that. We need we be open enough and nimble enough we do that," Anderson said.
In Southern California's Inland Empire region, there is a growing need for medical-related jobs particularly since the passage of the Affordable Care Act. Other industries are also showing signs of growth according to Anderson, particularly in the areas of manufacturing, green jobs like solar and wind power, and entertainment-related jobs including casino gaming.
"I think we as a culture need to re-think how we approach post K through 12 education," Anderson said. "I think everyone's dream is you want to send your child to college. I think everyone's dream should be to send their child to the training or education of their choice. A lot of vocational jobs are often overlooked. If we want to have a healthy middle class life, we need to have highly trained people in these sorts of jobs."
Contract Jeff Allen
Studiocast Pros/"Voice of the Middle Class"
info(at)studiocastpros(dot)com
(951)454-2396