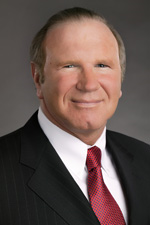 Philadelphia, Pennsylvania (PRWEB) November 03, 2014
On October 23, 2014, U.S. District Court Judge Robert D. Mariani approved a $9.5 million class settlement of a decade-long dispute between former Owens-Illinois (O-I) employees and the company. Sidney Gold of Sidney L. Gold & Associates, P.C., and Carol Mager and Susan Saint-Antoine of Console Law Offices LLC respectively represented 100 long-service terminated employees who were denied subsidized retirement benefits when the business they worked for was sold by O-I. In 2010 the case was certified as a class action and had proceeded through full pre-trial discovery. The settlement provides a lump sum tax-deferred payment to each of the 100 class members from the pension plan, in addition to the regular retirement benefit. It also represents the successful conclusion of seven years of hard fought litigation over the entitlement to the special retirement benefit.
About Philadelphia Employment Law Firm, Sidney L. Gold & Associates, P.C.
Mr. Gold is the principal shareholder of the Philadelphia employment law firm of Sidney L. Gold & Associates, P.C., which focuses its practice on all aspects of employment law. Philadelphia employment lawyers at Sidney L. Gold & Associates, P.C. counsel whistleblower-employees who have been retaliated against and individuals who have been victimized by illegal employment discrimination and retaliation, including harassment at work. In addition, the firm represents employees with regard to claims concerning employment contracts, disability benefits, medical leaves, severance agreements, wage and hour claims, stock option plans and class action lawsuits.
For more information on any issue related to employment law, contact Philadelphia employment lawyers at Sidney L. Gold & Associates. The firm has been recognized by the Martindale-Hubbell Bar Register as a preeminent law firm in the field of employment law and civil rights litigation. Visit our website at http://www.discrimlaw.net to contact us online or call our Philadelphia labor law firm at 215-569-1999.
The court case information: Sessions et al v. Owens-Illinois, Inc. et al, filed in United States District Court, Middle District of Pennsylvania. Case Number: 1:07-cv-01669.