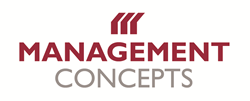 Tysons Corner, VA (PRWEB) November 03, 2014
Management Concepts Inc., the nation's premier provider of professional development, performance improvement, and talent management solutions for the public sector, today announced that the updated version of its widely utilized Federal Acquisition Certification for Program and Project Managers (FAC-P/PM) training curriculum has been verified for client delivery by the Federal Acquisition Institute (FAI). In addition, the company was also awarded a task order under the under the FAI Indefinite Delivery/Indefinite Quantity (ID/IQ) contract to provide FAC-P/PM training to government employees on behalf of FAI. Information on these new courses is now available at http://www.ManagementConcepts.com/NewFACPPM.
The revised program is mandated by the Office of Federal Procurement Policy (OFPP), and is designed to strengthen civilian agency program and project managers to improve outcomes and the management of high-risk, high-impact programs. Further, the new guidance highlights the importance of strong project management of Information Technology (IT) specific programs. As the program is now in effect, those seeking new or advanced certification must take the revised training to meet these new requirements; previous FAC-P/PM certifications will be grandfathered in.
"Our blended learning approach provides a highly focused learning experience that gives our government clients a practical solution to their agency training needs, minimizes classroom time and shortens individual class lengths, said Steve Benjamin, executive director of the Federal project and program management practice at Management Concepts. "Our courses include updated competencies and performance outcomes that reflect recommendations from the Multi-Agency Functional Advisory Board (FAB) and input from the Chief Acquisition Officers (CAO) Council, Chief Information Officers (CIO) Council, FAI, and other key stakeholders."
Management Concepts is now offering these revised courses via group onsite training, and all courses can be provided by either live or virtual classroom. The company will deliver portions or the complete FAC-P/PM curriculum at the Entry, Mid, and Senior levels to the client's preferred location, timeframe, and format.
FAI provides resources to acquisition professionals at every stage of their career. Through their online training, classroom training, and partnerships with accredited institutions, acquisition professionals are able to obtain the skills necessary to further their professional career. In conjunction with its partners, FAI seeks to ensure availability of exceptional training, provide compelling research, promote professionalism, and improve acquisition workforce management.
For more information on the revised Management Concepts FAC-P/PM training curriculum, please visit http://www.ManagementConcepts.com/NewFACPPM or call 888.545.8573.
For more information about the contract, please visit our website or contact Vi Zenone at 703.790.9595.
About Management Concepts
Management Concepts is the nation's premier provider of professional development, performance improvement, and talent management solutions for the public sector. Since 1973, we've collaborated with and supported every major agency in the Federal government, thousands of state and local government offices, numerous non-profit organizations and universities, and hundreds of corporations; unleashing the potential of more than one million individuals and enhancing the performance of teams and organizations. Visit http://www.ManagementConcepts.com.