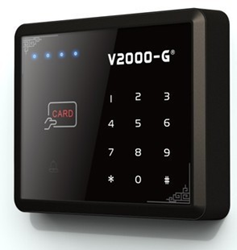 (PRWEB) November 03, 2014
Recently, SWAccessControl.com, a famous access control system supplier, has unveiled its new collection of touch keypad access controls. All the new readers are brand new and useful; they are now offered at deeply discounted prices, up to 30% off.
It is true that many distributors are looking for cheap, high quality access controls online. The company's brand new touch keypad access controls are all made with durable materials. What's more, they are offered at cost-effective rates at the moment.
"We are very excited to release our new collection of touch keypad access controls. Now, all our products are offered at discounted rates. We plan to expand our global market share through our reliable one-stop access control solution." The CEO of the company states.
SWAccessControl's designs and products are popular in the advanced technology and dedicated craftsmanship. The updated designs are one of the most important reasons that they are so popular. The company is trying its best to help families and access controller distributors buy high quality products at affordable prices. Also, as one of the most reliable suppliers, SWAccessControl.com understands the importance of its products and services. Therefore, the company is working hard to make things convenient for customers from every part of the world.
About SWAccessControl.com
SWAccessControl.com is a leading online store of access control system products. With an aim of offering the most affordable and convenient products, the company often announces new innovative products. In addition, it launches big promotions at its one stop website frequently. Customer service is the top priority of this professional supplier. More details about its high quality products can be found at http://www.swaccesscontrol.com.