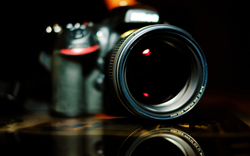 By launching Video and Motion Design division we are happy to offer our existing and potential clients absolutely new and trendy service aimed to bring even more market success for our customers and their software products
(PRWEB) November 04, 2014
Exploring new ways for growth and development, Innovecs leaders have realized the fact that animations and infographics have the potential to deliver content with an efficiency that no other medium can match. To catch this trend Innovecs has built strong Motion Design team, which is able to create videos of all shapes and sizes. Each video is designed to be an engaging motion picture that conveys a vivid message to the audience, no matter what scale or genre it belongs to.
Innovecs Video and Motion Design offering includes all video design and post-production processes:

Create ideas; Storyboards; Opening sequences; Title Sequences; Lower third graphics; 3D graphics; Infographics; 3D design elements; Event graphics
Character Animations; Real-time Rendering; Modeling; Rigging; Texturing; Photorealistic animation; Concept designs; 3D models
Storyboards; Chroma key compositing; Compositing; Motion Retouching; Video Editing; Color Correction

Creation of musical themes; Special effects sound editing; Sound "sweetening"; Stereo & 5.1 surround mixing
"Video design or projection design is a creative field of stagecraft, - says Alexey Zhurochkin, Engineering Director of Innovecs. - We are well experienced at Corporate Video Production, Viral Videos, Explainer Videos, Data & Process Visualization, Instructional Video, Commercials and News Infographics. Our "technological special force" ensures the success of these projects. Innovecs specialists professionally translate complex ideas and processes from written text into compelling and dynamic short films, designed to inform, entertain, and connect to our customers' target audience."
This is how Alex Lutskiy, Co-Founder and CEO of Innovecs, commented on it, "We are proud by the fact that for over 3 years our customers rely on us in creating absolutely new and often revolutionary software products from scratch. By launching Video and Motion Design division we are happy to offer our existing and potential clients absolutely new and trendy service aimed to bring even more market success for our customers and their software products."
More information about Video and Motion Design services
ABOUT INNOVECS
Innovecs is an American business technology outsourcing company, established by leaders with decades of combined experience in global software outsourcing business.
Headquartered in Kiev, Ukraine with business offices in the US, UK and Israel and delivery center in Ukraine, the company provides multiple service offerings including business technology advisory, software development, quality control and testing services for technology companies and software-enabled enterprises all over the world.
Whether it is a one-time project or part of a continuing business relationship, you will find that Innovecs managers and engineers take the time to understand your business and your unique needs. We then respond to those needs with the enthusiasm, intelligence and creative drive needed to exceed expectations. That is the real spirit of partnership – and it typifies the Innovecs brand.
Contacts for detailed information:
Katerina Drobot, PR Manager
E-mail: Katerina(dot)Drobot(at)innovecs(dot)com
Office: +38-044-593-7794
Website: http://www.innovecs.com