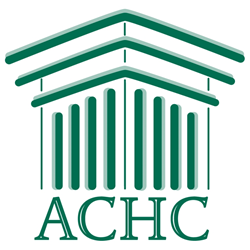 Cary, NC (PRWEB) November 13, 2014
The Michigan State Board of Pharmacy license application packet now requires PCAB Accreditation, a service of Accreditation Commission for Health Care (ACHC), for pharmacies that perform sterile compounding. PCAB accreditation assesses the compounding process based on a specific set of standards that concentrate on the quality and consistency of medications produced in compliance with USP 797.
As of October 1, 2014 the Michigan State Board of Pharmacy has added a requirement for all new sterile compounding pharmacy licensure applicants to submit verification of current accreditation or other verification of compliance with USP 797. Within one year, all currently licensed pharmacies that perform sterile compounding must also demonstrate compliance with USP 797 as a condition of licensure. The updated licensure requirements can be found at michigan.gov/documents/lara/Pharmacy_license-full_052014_456621_7.pdf.
"ACHC is pleased to work with the Michigan State Board of Pharmacy to provide a compliance solution for sterile compounding pharmacies seeking licensure in the state," said José Domingos, ACHC CEO. "Our entire organization is committed to facilitating safe compounded medications through the administration of a thorough accreditation process."
ACHC has broad and extensive experience in the area of pharmacy compliance, including accreditation programs for non-sterile and sterile compounding, infusion, specialty, and long term care pharmacy services. Beginning July, 2014, ACHC began administering PCAB Compounding Accreditation programs for non-sterile (ref. USP 795) and sterile (ref. USP 797) compounding services. The organization also offers a range of resources designed to help pharmacies achieve and maintain compliance including workbooks, workshops, and compliance checklists.
ACHC is a non-profit accreditation organization that has stood as a symbol of quality and excellence since 1986. The organization has CMS Deeming Authority for Home Health, Hospice, and DMEPOS and a Quality Management System that is certified to ISO 9001:2008. ACHC is the provider's choice for accreditation because of its personal Accreditation Advisors, relevant and realistic standards, competitive pricing, and a friendly, consultative approach to accreditation. Accreditation by ACHC reflects an organization's dedication and commitment to meeting standards that facilitate a higher level of performance and patient care.
For more information on ACHC's accreditation programs, or to download ACHC accreditation standards, please visit achc.org or contact them at customerservice(at)achc(dot)org or 855-937-2242.