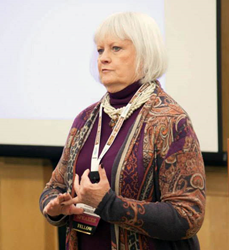 This year's educational course offerings are exceptional and well worth attending.
Fairfax, VA (PRWEB) November 04, 2014
As part of the Associated Sciences Consortium work group of the Radiologic Society of North America (RSNA), the Radiology Business Management Association (RBMA) assists in the development of courses of interest to its members as well as RSNA annual meeting registrants. This year, the RSNA annual meeting in Chicago will include eight 90-minute courses sponsored by the Associated Sciences Consortium.
The courses are designed to cover topics of interest to consortium members and RSNA annual meeting registrants. They include:
1. Regulations and Legislation that Effect Health Care Access and Practice
2. Think Inside the Box: Combining Strategy and Design to Re-invent Radiology Master Planning
3. Unsolved Dilemmas in a Digital World: Improving Radiologist and Technologist Communication
4. A Systematic Approach to Minimizing Radiation Dose
5. Managing Health Care: Imaging Utilization – An International Perspective
6. Imaging Updates – New Technology Practices
7. Management of Portal Hypertension
8. Normalization of Deviance: What is Happening in Your Department
"The RBMA is proud to be a member of the Associated Sciences Consortium RSNA workgroup and support the 100th meeting of the RSNA," said Patricia A. Kroken, FACMPE, the RBMA's member liaison with the RSNA and an RSNA 2014 speaker. "This year's educational course offerings are exceptional and well worth attending."
Early online registration for the courses ends Nov. 7. Visit rsna.org/register to secure the early registration discount of $100. On-site registration begins at noon on Saturday, November 29 at the McCormick Place convention center in Chicago. This year's RSNA conference will run from Nov. 30 through Dec. 5. However, the Associated Sciences Consortium courses are only on Monday, Dec. 1 and Tuesday, Dec. 2.
The Associated Sciences Consortium workgroup was formed in 1980. The 10 other current Associated Sciences Consortium members are:
1. AHRA: The Association for Medical Imaging Management
2. American Institute of Architects-Academy of Architecture for Health (AIA-AAH)
3. American Society of Radiologic Technologists
4. Association of Educators in Imaging and Radiologic Sciences, Inc (AEIRS)
5. Association of Vascular and Interventional Radiographers (AVIR)
6. Canadian Association of Medical Radiation Technologists (CAMRT)
7. College of Radiographers (CoR)
8. International Society of Radiographers & Radiological Technologists (ISRRT)
9. Section for Magnetic Resonance Technologists-International Society for Magnetic Resonance in Medicine (SMRT-ISMRM)
10. Society of Nuclear Medicine and Molecular Imaging Technologists Section (SNMMI-TS)
About RBMA
The Radiology Business Management Association (RBMA) is a national not-for-profit association providing members with applied business information and intelligence applicable in any radiology setting. The RBMA has approximately 2,300 members involved in various management capacities in private practices, academic radiology groups, imaging centers and hospitals. The RBMA continues to be recognized as the leader for radiology-specific educational programs, products and services, publications and data.
About RSNA
RSNA is an association of more than 53,000 radiologists, radiation oncologists, medical physicists and related scientists, promoting excellence in patient care and health care delivery through education, research and technologic innovation. The Society is based in Oak Brook, Ill.