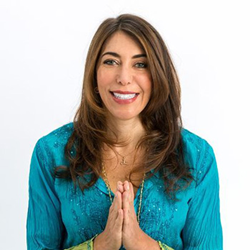 Washington, D.C. (PRWEB) November 03, 2014
On November 11, Beth Shaw, founder of YogaFit, will be holding a revolutionary new weight loss program, called the YogaLean Masterclass, in Arlington, Virginia. The Master Class is based on Beth's new book, YogaLean.
"This will be a jumpstart into YogaLean for the masses," explains Beth. "We will be having a great class, introducing new supplements and exchanging great information on weight loss the YogaLean way."
Beth will show participants how to achieve and maintain their optimum weight by developing what she calls a Lean Consciousness. The ultimate path to whole-life wellness, Lean Consciousness is uniquely designed to work from the inside out, taking into account every reader's size and shape, and customizing a program that fits with their personal goals.
YogaLean is a holistic approach to weight loss, guiding you to healthier habits, weight loss, and living a Lean Consciousness life. Once in a state of Lean Consciousness, one approaches life in a whole new way. Food choices become based on body need - not want. One begins to eat for energy, immunity and health and not for pleasure, stress or boredom.
During the all-new class, participants will learn:

Yoga poses that promote a lean physique, strengthen your core, and increase energy
The basics of yogic philosophy and the revolutionary space clearing and gratitude exercises that will help boost your weight loss
Cardio and weight-training workouts to complement your yoga, refine your physical strength, and ward off disease
Easy recipes for breakfast, lunch, dinner, and snacks that will help you burn fat more efficiently
Stress-reducing and clarity-enhancing daily meditations
Space clearing exercises that can be done at home and on the go.
The class is from 7:00 pm – 9:45 pm at the Ritz Carlton Pentagon City in Arlington, VA. For more information about this exclusive class or if you would like to attend, please contact Stephen(at)yogafit(dot)com.
ABOUT YOGAFIT® TRAINING SYSTEMS WORLDWIDE
YogaFit® Training Systems Worldwide was established in 1994 and has since trained more than 250,000 yoga and fitness professionals worldwide. The leader in mind body fitness education, YogaFit® is the largest training school for yoga instructors in North America with further expansion ongoing internationally. Founder and President Beth Shaw is internationally recognized as the foremost authority on yoga and fitness and has been profiled in print publications and television programs including Oprah's O Magazine, CNN, The Wall Street Journal, The Huffington Post, The New York Times, USA Today, Entrepreneur, SELF and is currently a New Business Group Member of the New York Times. YogaFit® is committed to community service as well as supporting animals and humanitarian causes.
For more information on YogaFit®, please visit http://www.YogaFit.com.