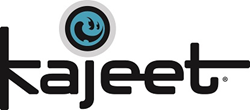 MCLEAN, Virginia (PRWEB) November 05, 2014
On average, one-third of American public school students —approximately 16 million children — do not have broadband at home. Fayette County Schools in Georgia are striving to ensure their students are not part of this statistic. As learning goes digital and states mandate online testing, teachers and principals are faced with the growing problem of disconnected, and disadvantaged, students who are being left behind because of having no Internet access at home. Together with Kajeet® (http://www.kajeet.com/education), the wireless service provider dedicated to kids and education, Fayette County is now able to provide safe mobile broadband coverage to students in the district's Title I schools. Partnering with 47 districts in 20 states, Kajeet is keeping students connected to online textbooks, apps, emails, documents and websites, as well as their teachers, with its Kajeet SmartSpot® solution to ensure that students have a level playing field for academic success.
"The pen and paper days are gone in school, but when kids needed paper and pencil, we provided the materials," said Clarice Howard, Title I Coordinator for Fayette County Schools. "Today all students need access to computing devices. Through Title I funds, our district provided devices for those who couldn't afford them, and, with the need to extend the learning day, it's our responsibility to level the playing field for these children by providing equipment for connectivity after school."
Fayette County is a Bring-Your-Own-Technology (BYOT) district, but they have students who cannot afford their own technology. Working with Title I parent liaisons within the elementary and middle schools, those families are identified and provided school-loaned equipment, and now, filtered mobile broadband to ensure every child has what they need, Howard said.
"Title I is all about equity and access in education for disadvantaged students," said Bob Harmon, CEO for the National Title I Association. "Digital equity is a critical area of need in today's world. Congratulations to Fayette County Schools in Georgia for moving forward in a big way!"
"Broadband connectivity is now necessary for children to function, let alone succeed, in school," said Kajeet CEO and Founder Daniel Neal. "We applaud districts like Fayette County for identifying those students who need connectivity and bridging the disparity between the 'broadband haves' and the 'broadband have-nots'."
To ensure secure connectivity outside of the classroom and not just at home, schools issue the Kajeet SmartSpot solution, a portable MiFi mobile hotspot combined with the innovative Kajeet Sentinel® cloud portal, providing customizable filtered Internet access to keep students focused on school work and provide educational connectivity.
A key benefit of the Kajeet mobile broadband solution is that it allows districts and schools to fully customize and filter the websites students can visit, as well as the times of day or night appropriate for student use. Teachers and administrators can manage access hours and filter out non-educational content. This keeps students on-task and controls costs. As part of the Kajeet solution, teachers and administrators receive reports with learning analytics to help improve student achievement.
To help strengthen the relationship between the District Title I and education technology leaders, Kajeet, in partnership with Consortium for School Networking (CoSN) and the National Title I Association, released a toolkit titled: "Rethinking Educational Equity in a Digital Era: Forging a Strong Partnership between District Title I and Technology Leaders." To access the toolkit, please visit: http://info.kajeet.com/rethinking-educational-equity-in-a-digital-era
About Kajeet®
Kajeet, the only wireless solution provider dedicated to kids and education, is bridging the digital divide in school districts across the country. Kajeet provides a safe, affordable, mobile broadband solution that connects disadvantaged students to the resources they need to complete required assignments and projects outside of school. The Kajeet SmartSpot solution, a portable Wi-Fi hotspot combined with the innovative Sentinel® cloud portal, enables administrators and teachers to provide CIPA-compliant, customizable filtered Internet access that keeps students focused on school work and provides off-campus Internet connectivity without worry of data abuse. The Kajeet service platform is protected by the following patents 8,774,755; 8,774,754; 8,755,768; 8,731,517; 8,725,109; 8,712,371; 8,706,079; 8,667,559; 8,644,796; 8,639,216; 8,634,803; 8,634,802; 8,634,801; 8,630,612; 8,611,885; 8,600,348; 8,594,619; 8,588,735; 8,285,249; 8,078,140; 7,945,238; 7,899,438; 7,881,697. Other patents are pending.For more information, please visit us at kajeet.com/education.
About Fayette County Schools
Fayette County Schools are known throughout Georgia and the nation for high academic achievement, with students scoring above both state and national percentages on standardized assessments. The system serves more than 20,000 students in 24 schools, in addition to the Alternative High School and Open Campus programs. With approximately 3,200 employees, the Fayette County School System is Fayette County's largest employer.
###