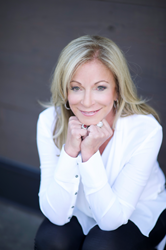 "This isn't a job to me, it's a passion, To be named a finalist among more than a thousand exceptional women from around the world is quite an honor."
Scottsdale, Arizona (PRWEB) November 04, 2014
Carrie Martz was named a Finalist in the Woman of the Year: Marketing, Advertising and Public Relations category in the 11th annual Stevie® Awards for Women in Business, and will ultimately be a Gold, Silver, or Bronze Stevie Award winner in the program.
The Stevie Awards for Women in Business honor women executives, entrepreneurs, employees and the companies they run – worldwide. The Stevie Awards have been hailed as the world's premier business awards.
Gold, Silver and Bronze Stevie Award winners will be announced during a gala event at the Marriott Marquis Hotel in New York on Friday, November 14. Nominated women executives and entrepreneurs from the U.S.A and several other countries are expected to attend. The event will be broadcast live on radio in the U.S.A. (and simulcast worldwide) by Biz Talk Radio and taped for a later television broadcast.
More than 1,200 entries were submitted this year for consideration in more than 90 categories, including Executive of the Year, Entrepreneur of the Year, Women Helping Women, and Communications Campaign of the Year.
A trailblazer and icon in Arizona's advertising industry, Martz has been leading her agency and its clients to local, regional and national prominence since 1980. With more than 30 years in the business, her sector experience includes real estate, hospitality, gaming, government, law, nonprofit and technology -- to name a few.
Martz sold her Agency to Bob Parsons, founder of GoDaddy in October 2013. Now Martz Parsons is on a fast track for growth, including two new areas of expertise – digital and video content.
Martz' tireless drive to learn, master and brand has made her a legend among her clients and has led to numerous accomplishments, such as 2009's Toy of the Year with Zhu Zhu Pets™ and being named Businesswoman of the Year by the YWCA, Phoenix Chamber of Commerce Athena, Arizona Chamber of Commerce Athena, and a finalist in "Most Generous Company in America" awards by the late John F. Kennedy Jr. and the late Paul Newman.
"This isn't a job to me, it's a passion," said Martz. "To be named a finalist among more than a thousand exceptional women from around the world is quite an honor."
Finalists were chosen by more than 100 business professionals worldwide during preliminary judging. Members of five final judging committees will determine the Gold, Silver and Bronze Stevie Award placements from among the Finalists during judging October 20-29.
"Every year we receive the most amazing and inspiring stories of achievement from women-owned and –run organizations around the world," said Michael Gallagher, founder and president of the Stevie Awards. "The first-round judges have told us how delighted they are with this year's field of Finalists. We're looking forward to recognizing them in New York on November 14."
Details about the Stevie Awards for Women in Business and the list of Finalists in all categories are available at http://www.StevieAwards.com/Women.
About Martz Parsons
Martz Parsons, a YAM Worldwide business is one of the top 20 advertising and public relations firms in Arizona with more than 30 years of experience. Martz Parsons provides a full range of marketing and public relations services to the agency's diverse clients. The full-service agency offers local, national and international advertising and strategic marketing services such as creative, media, branding, promotions, collateral, social media, research and interactive media. Learn more at http://www.martzparsons.com.
About The Stevie Awards
Stevie Awards are conferred in six programs: the Asia-Pacific Stevie Awards, the German Stevie Awards, The American Business Awards, The International Business Awards, the Stevie Awards for Women in Business, and the Stevie Awards for Sales & Customer Service. Honoring organizations of all types and sizes and the people behind them, the Stevies recognize outstanding performances in the workplace worldwide. Learn more about the Stevie Awards at http://www.StevieAwards.com.
###
Media Contact: Diane Smith, Martz Parsons| dsmith(at)martzparsons(dot)com| 480-320-0142