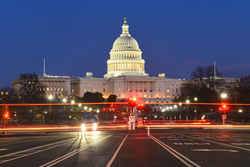 The annual Global South-South Development Expo (GSSD Expo), which showcases proven evidence-based solutions that lift people out of poverty, is returning to Washington, D.C. for the second time in seven years
(PRWEB) November 11, 2014
Proven "Southern-Grown" Solutions to Poverty Challenges to be Unveiled at South-South Development Expo in Washington, DC
17-21 November 2014, Organization of American States (OAS) Headquarters, Washington, DC, USA
(Please pass this on to your relevant colleague if this is not in line with your beat)
The annual Global South-South Development Expo (GSSD Expo), which showcases proven evidence-based solutions that lift people out of poverty, is returning to Washington, D.C. for the second time in seven years as part of a new inclusive global partnership for sustainable development.
The "south-south" approach differs radically from traditional development assistance, which relies on charity from richer countries to help the poor ones. The GSSD Expo identifies innovative solutions that were invented and scaled up in the developing countries themselves, and seeks to facilitate their replication and expansion in other poor countries.
Hosted by the Organization of American States, in close coordination with the United Nations Office for South-South Cooperation (UNOSSC), and in conjunction with more than 20 UN agencies and partners, the Expo is a strategic opportunity for national and local governments, businesses, organizations and citizens alike. At the last GSSD Expo in Kenya, more than $450 million was pledged between investors, green businesses, governments and other parties.
The media are invited and encouraged to attend all Expo events.
For more information and to register as media, go to http://www.southsouthexpo.org/2014, click on Register, then "press".
What: Global South-South Development Expo
Where: Organization of American States (OAS) Headquarters, Washington, DC, USA
Why: To support and encourage innovative solutions to poverty challenges
When: 17-21 November 2014
Whom to contact:
Adam Rogers, UNOSSC Europe: adam.rogers(at)undp.org, mobile +41 79 849 0679 or +1 (202) 830 7257
Mithre J. Sandrasagra, UNOSSC HQ: mithre.sandrasagra(at)undp.org,
mobile +1 (646) 391 7834
Mia Turner, UNEP
Cell: +254-710620495 | mia.turner(at)unep.org
Christopher Paek, SS-GATE, London
christopher.paek(at)undp.org
Donna Eberwine, PAHO – Washington, DC
eberwind(at)paho.org