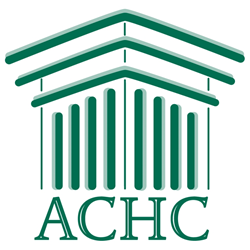 Cary, NC (PRWEB) November 06, 2014
Accreditation Commission for Health Care (ACHC) now offers Private Duty Infusion Nursing (PDIN) services as part of its Private Duty accreditation program. Infusion Nursing services involves the administration of parenteral medications via various accesses and ports by a Licensed Nurse or Pharmacist, as allowed by state regulations, specifically trained in these specialized services.
"We are proud to introduce this additional service line to our Private Duty Accreditation program," said Teresa Harbour, ACHC, Interim Director, Home Health, Hospice, Private Duty, and Behavioral Health. "We are committed to offering accreditation programs that meet the specific needs of the private duty community, and to reflecting our purpose and mission as an accreditation organization that provides the best possible experience to providers."
Currently accrediting more than 280 private duty locations across the U.S., ACHC offers providers customized standards that are designed for the individual services rendered. ACHC Private Duty Accreditation Standards are developed specifically for the organization's needs and are written in a clear and concise manner with requirements that are relevant to daily operations. The unique, consultative approach to accreditation is designed to improve the quality of patient care while enhancing business efficiencies through service-specific standards and industry based best practices. With a large focus on performance improvement, risk management, and the overall customer experience, ACHC accreditation demonstrates a provider's dedication to delivering the highest quality of care.
Private Duty providers interested in achieving ACHC accreditation can get started by creating a Customer Central account at cc.achc.org. The Customer Central portal allows providers to preview and download the standards for each service as well as begin the application process.
ACHC is a not-for-profit accreditation organization that has stood as a symbol of quality and excellence since 1986. The organization has CMS Deeming Authority for Home Health, Hospice, and DMEPOS, and a Quality Management System that is certified to ISO 9001:2008 standards. ACHC is the provider's choice for accreditation because of their personal Accreditation Advisors, relevant and realistic standards, and competitive pricing. Accreditation by ACHC reflects an organization's dedication and commitment to meeting standards that facilitate a higher level of performance and patient care.
For more information on ACHC's accreditation programs and educational resources, or to download ACHC Accreditation Standards, please visit achc.org or contact them at customerservice@achc.org or (855) 937-2242.
###