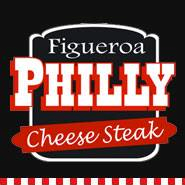 Los Angeles, CA (PRWEB) November 12, 2014
Figueroa Philly, a very popular cheesesteak restaurant in Los Angeles, announced it has moved to a bigger location in the city.
The establishment, in an effort to accommodate more guests, moved its address to 3850 S. Figueroa St. in Los Angeles.
The restaurant, renowned for the "best cheesesteak in LA", is excited to be in a larger location to serve their authentic Philly cheesesteaks.
"We're excited about the bigger location. We are the most authentic cheesesteaks west of the Mississippi," Figueroa Philly Owner Danny Hizami said. "If you can't go to Philly, come to Figueroa where we treat every customer with brotherly love."
Figueroa Philly has a variety of difference sandwiches, including steak, chicken and veggie.
The restaurant has won several awards since its inception in 2010, including "Best Eats around the LA Coliseum" by CBSLA.com, and "Voted #1 best cheesesteak in LA" by Consuming LA.
With the bigger location, Figueroa Philly will look to continue to grow and serve its Los Angeles customer base.
You can learn more about Figueroa Philly at http://www.figueroaphilly.com/home.