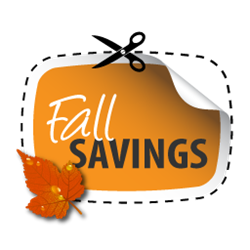 It's hard to believe the holidays are fast approaching, you know you can count on your friends at CLE to put a little money back in your pockets to pick up your spirits.
Elmsford, NY (PRWEB) November 07, 2014
New York based Eye Care Associates enters its 15th year in business online as the operator of CleContactLenses.com and Shopcle.com, an online e-tailer that sells contact lenses, contact lens removers, contact solutions and other items that are eye care related such as prescription glasses and designer sunglasses.
CLEContactLenses.com is supervised by a team of eye care professionals, Ophthalmologists, Optometrists, and Opticians to best service their patients' needs and questions.
Beginning today, CLE Contact Lenses and Shop CLE are offering complimentary ground shipping within the USA at both clecontactlenses.com and shopcle.com. In order to take advantage of this deal, visitors of clecontactlenses.com or shopcle.com must need to have a total of $99 or more at checkout to take advantage of this promotional offer. PJ, the Online Marketing Manager, said, "You read that right…Complimentary ground shipping within the U.S. placed on our website http://www.clecontactlenses.com or http://www.shopcle.com all weekend. You name it, we have it: from contact lenses, contact solution, contact removers and many more eye care related products."
The weekend promotion CLE Contact Lenses and Shop CLE are providing will not last long since the offer is only good until November 9th, 2013. With the holidays fast approaching, the shipping fees one can save can go towards the holiday savings fund.
CleContactlenses.com and Shopcle.com are based out of Westchester County, NY and have offices in New York City and Mahwah, NJ. CleContactlenses.com has been in business online for the last 15 years selling Acuvue contact lenses, contact lens removers, contact solutions, eye vitamins and all things eye care related.