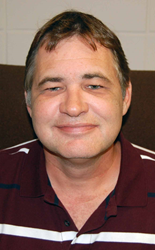 Sullivan, MO (PRWEB) November 08, 2014
Kurt Politte, who joined Fidelity in 2006, has been promoted to Director of Product Management, the company announced. Politte will direct the Product Management Team focusing on all voice, video and data products and services.
"I'm very excited about the opportunity to help direct our new products and services within different markets," Politte said. "The objective would be to bring value to the customer by creating products and services that drive subscriber growth within all of our markets."
Politte, who has extensive experience in the telecommunications field, came to Fidelity in March 2006 as vice president of Fidelity Solutions Inc., a subsidiary that serves as a turnkey integrator specializing in IPTV Systems Integration and Support Solutions.
In January, his responsibilities expanded to include Inside Plant Engineering, putting him in charge of technical engineering operations.
Politte's product management team will emphasize enhancing the customer experience by developing innovative products while keeping in mind the customer experience and the customer's perception of Fidelity.
"What's important to the customer has to be number one because if they don't have a good experience with our products, they won't have a perceived value of what Fidelity offers," he said. "I want the customer to think Fidelity is the best thing out there."
His group also includes Loren King, the new Video Product Manager, and Rachel Steinkiste, who has been selected as the Senior Product Analyst for video services.