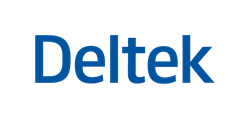 We selected Deltek because it is the gold standard among government contractors.
ORLANDO, Fl. (PRWEB) November 11, 2014
Deltek, the leading global provider of enterprise software and information solutions for government contractors and professional services firms, today announced that CTI Resource Management Services, Inc. (CTI) – a government contracting firm based in Jacksonville, Florida – has selected Deltek Costpoint in the Cloud as its ERP system. CTI will use Deltek for human capital management (HCM), financial automation, streamlined reporting and government compliance.
CTI operates a state-of-the-art contractor-owned enterprise application and logistics support center at its headquarters in Jacksonville, Florida and also provides professional administrative support staff at federal government sites throughout the United States. CTI realized a more integrated enterprise resource and HR management system would better support its projected 20% annual growth. CTI selected Deltek as its cloud ERP system because it provides the financial management capabilities necessary to deliver real-time visibility into project status and profitability in addition to proven compliance with regulations and processes required for federal government contractors. In addition, Deltek's HCM capabilities will help automate recruiting, onboarding and benefit enrollment, helping the firm provide better human resources service to its employees.
"Deltek delivers the automation, reporting and compliance we need to continue growing – and all in the Cloud – which is critical for our business. We didn't need to make a costly investment in infrastructure or dedicated personnel. No additional equipment was purchased or personnel hired to run the solution. Plus, we can scale it to our growth and ramp up as needed," said Bob Sheaves, Chief Administrative Officer at CTI. "We selected Deltek because it is the gold standard among government contractors."
"Deltek deeply understands the needs of government contractors and can provide companies like CTI with solutions that manage the full project lifecycle – so they can run a successful, growing government contracting business while staying compliant with government rules and regulations," said Tom Mazich, Deltek's Executive VP and General Manager – GovCon. "We welcome CTI to our growing community of cloud ERP customers and look forward to helping the company take its business to the next level."
About CTI
CTI is a Service-Disabled, Veteran-Owned Small Business, headquartered in Jacksonville, FL, founded in March 2003 with a mission of providing Fast, Friendly and Efficient support services to organizations worldwide. CTI's 275 employees provide IT and professional administrative support services for federal government customers including Commander, Navy Installations Command (CNIC), Department of Homeland Security (DHS), Navy Recruiting Command (NRC), Commander, Navy Region Southeast (CNRSE), Department of Defense (DoD) – Washington Headquarters Services (WHS), Defense Intelligence Agency (DIA) and the Department of Veterans Affairs (VA). CTI is a company committed to making a difference in the lives of their employees and their customers so that they can make a difference at work, at home, in their communities and the world. CTI has the mature processes and financial stability (including DCAA approved systems) of a large company with the flexibility of a small company allowing them to meet the evolving needs of their customers with support which consistently earns "Exceptional" CPARS ratings. http://www.ctirms.com
About Deltek
Deltek is the leading global provider of enterprise software and information solutions for professional services firms and government contractors. For decades, we have delivered actionable insight that empowers our customers to unlock their business potential. 18,000 organizations and 2 million users in over 80 countries around the world rely on Deltek to research and identify opportunities, win new business, optimize resources, streamline operations, and deliver more profitable projects. Deltek – Know more. Do more.® http://www.deltek.com
Follow us on Twitter @Deltek or fan us on Facebook at http://www.facebook.com/deltekinc