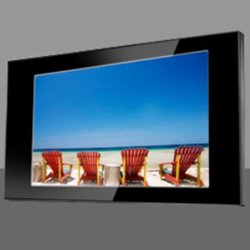 (PRWEB) November 13, 2014
Digital-Signage-China.com, an outstanding digital signage supplier in the current market, is striving to offer excellent digital signage solutions for worldwide people. Recently, the company has added a new collection of 37-inch Wall-mounted Network Advertising Machines to its website. These items are now offered at discounted prices, up to 30% off.
Digital-Signage-China.com always offers digital signage products at affordable prices. The new collection has more than 800 items in it; they are offered in various specifications. Moreover, Digital-Signage-China.com has simplified the buying process of its website; it hopes to save time for new and old clients. As one of the leading companies, it feels obligated to offer high quality products.
"I believe our new 37-inch Wall-mounted Network Advertising Machines will be popular in the market. Now, all of them are offered at great discounted rates. We want to help every distributor to get what they need without having to spend too much," the company's sales manager says.
He continues, "By the way, I am very happy to unveil the new advertising machines. Please pay attention that the promotion will not last forever; it will come to an end on November 30, 2014. Clients who want to seize the great opportunity to get cheap items should visit our website as soon as they can."
About Digital-Signage-China.com
Digital-Signage-China.com is a well-known digital signage technology company with the eligibility of production, installation and maintenance of digital signage products. The company has much experience in the industry, and its customers are provided with the best resources and professional tips. It aims to offer all kinds of high end digital signage products for the global market.
For more information about the business and its digital players, visit http://www.digital-signage-china.com/?content/product/38/index.html.