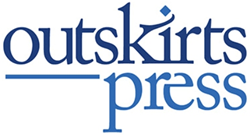 The secrets to boosting book sales are revealed in a free, downloadable whitepaper, chockfull of valuable advice – just in time for the peak book-buying season.
Denver, CO (PRWEB) November 11, 2014
The holiday gift-buying season marks the peak bookselling period for both traditionally published and self-published authors. Outskirts Press, the fastest-growing self-publishing service provider, has released a free, downloadable book marketing whitepaper aimed at helping independent authors make the most of the holiday buying rush.
Guiding a self-published book from publication to its full sales potential isn't always a simple or easy endeavor. However, the stratospheric success of recent self-published books like Fifty Shades of Grey and the wildly popular Ten Tiny Breaths have highlighted the enormous potential for profit in the independent publishing realm.
In order to help its self-publishing authors achieve greater success in their own marketing and promotion, Outskirts Press offers a holiday whitepaper, chock-full of valuable advice and smart marketing moves anyone can implement. Titled "Book Marketing Tips for the Holiday Season," the document relies on the latest research into the modern book-buying market to identify specific actionable steps a self-publishing author can take to successfully market their books. The comprehensive report addresses a number of relevant marketing topics, including:

How to define the author's brand.
Making the most of ebook formats.
Establishing an online presence.
How to use social media to boost an author profile and attract an audience.
Promoting a book through reviews and interviews.
And more valuable marketing advice that will help improve sales.
In addition to useful and easy-to-implement marketing actions, the electronic whitepaper includes links to supplementary research and articles self-publishing authors will also find informative.
Take advantage of priceless book marketing tips at no charge. Download a FREE copy of Outskirts Press' "Book Marketing Tips for the Holiday Season" at http://outskirtspress.com/whitepaper_holiday.pdf.
About Outskirts Press, Inc.: Outskirts Press offers full-service, custom self-publishing and book marketing services for authors seeking a cost-effective, fast, and flexible way to publish and distribute their books worldwide while retaining all their rights and full creative control. Available for authors globally at http://www.outskirtspress.com and located on the outskirts of Denver, Colorado, Outskirts Press, Inc. represents the future of book publishing, today.
# # #
Outskirts Press, Inc., 10940 S. Parker Road - 515, Parker, CO 80134
http://outskirtspress.com 1-888-OP-BOOKS