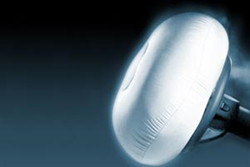 Contact the Oliver Law Group P.C. for your free Takata Airbag Recall Lawsuit case review by calling toll free 800-939-7878 today or visit www.legalactionnow.com.
Detroit MI (PRWEB) November 12, 2014
Takata Airbag Recall Lawsuit News: As Takata airbag recall lawsuits continue to mount in U.S. courts, The Oliver Law Group P.C. notes new accusations against Takata, Inc. that suggest the Japanese company may have been aware that its airbags were defective a decade ago. According to two former Takata employees who spoke to The New York Times, secret tests were conducted at the company's headquarters in 2004, following an accident in which an airbag exploded in a Honda Accord. The employees, one of whom was a senior member of the testing lab, said that steel inflaters in two of the devices cracked during the tests, a condition that can lead to rupture. Because Takata engineers were so disturbed by the results, they began to work on a fix for the problem in anticipation of a recall. But instead, Takata executives ordered lab technicians to delete the testing data from their computers and dispose of the airbag inflaters in the trash.
(nytimes.com/2014/11/07/business/airbag-maker-takata-is-said-to-have-conducted-secret-tests.html?_r=1, New York Times, November 7, 2014)
Among other things, the Times' sources noted that the 50 airbags used in the 2004 tests were retrieved from scrapyards. The testing was also conducted after normal working hours, and on weekends and holidays. In regulatory filings, Takata said it first became aware of the airbag defects in after it conducted tests in 2008, four years later. It has never disclosed any testing from 2004.
Last month, a Takata airbag recall was issued for more than 8 million vehicles in the U.S. manufactured by General Motors, Chrysler/Dodge, Ford, Toyota/Lexus, Honda/Acura, Mazda, Mitsubishi, BMW, Subaru, and Nissan, due to airbags that may be prone to rupture upon deployment. Should this occur, the airbags will release metal fragments into the air that have the potential to cause serious injuries to vehicle occupants.
(nhtsa.gov/About+NHTSA/Press+Releases/2014/ci.Vehicle-owners-with-defective-airbags-urged-to-take-immediate-action.print, October 22, 2014)
According to The New York Times, Takata airbags have been implicated in four deaths and 139 injuries. Globally, more than 12 million vehicles have been caught up in the Takata airbag recall.
Court documents indicate that a number of Takata airbag recall lawsuits have been filed in U.S. courts against the company and various U.S. makers. Among other things, these airbag lawsuits claim that Takata had information as early as 2001 that suggested the airbags were defective, but did not report the issue to U.S. safety regulators until 2008. Earlier this month, Takata recall airbag lawsuit plaintiffs petitioned the U.S. Judicial Panel on Multidistrict Litigation (JPML) to consolidate all such filings in a single federal court for coordinated pretrial proceedings. (In Re: Takata Airbag Litigation – MDL No. 2599)
Reuters reported last month that Takata is also the subject of an investigation being conducted by the U.S. Attorney's Office for the Southern District of New York. Federal prosecutors are trying to determine if the Japanese company misled U.S. regulators about the number of defective air bags it sold to automakers.
(reuters.com/article/2014/10/22/us-usa-takata-investigation-idUSKCN0IB2HD20141022, Reuters, October 22, 2014)
The Oliver Law Group is offering free Takata airbag recall lawsuit legal reviews to consumers who purchased or leased vehicles built with allegedly defective Takata airbags. To learn more about filing a Takata airbag recalllawsuit, please contact our office by calling 800-939-7878 today.
About The Oliver Law Group P.C. And Filing A Takata Airbag Recall Lawsuit
Oliver Law Group P.C. is a different kind of law firm. One that focuses on the needs of the injured first. A compassionate law firm dedicated to fighting for the rights of victims and their families, and doing everything necessary to ensure those rights.
The experience of a large firm. The 1-on-1 dedication of a small firm. A reputation built on trust.
Experience. Dedication. Trust. Oliver Law Group P.C.
If you would like to learn more about filing a Takata airbag recall lawsuit, turn to the law firm with the Experience, Dedication, and Trust you deserve. Contact the Oliver Law Group P.C. for your free Takata Airbag Recall Lawsuit case review by calling toll free 800-939-7878 today or visit http://www.legalactionnow.com.